A comprehensive education bill introduced late Friday in the Texas Senate would allow taxpayer money to be used by families to send their kids to private schools, create new opportunities for parents to review curriculum, and impose new standards for gender and sexual orientation taught in all grades.
If Senate Bill 8 is passed into law, it will make Lt. Governor Dan Patrick's top educational proposal a reality by allowing families to use up to $8,000 in government funds per student to pay for private education through an educational savings account.
Republican Lawmakers From Rural Areas
Patrick's attempts have previously proven unsuccessful. Republican lawmakers from rural areas have long opposed legislation of this nature, claiming that it steals funding from public schools, frequently a pillar of their smaller communities.
However, the bill for this year makes exceptions for smaller districts, providing a total budget for the first two years for educational institutions with fewer than 20,000 pupils. An annual basic amount of $6,160 is given to Texas schools for each student.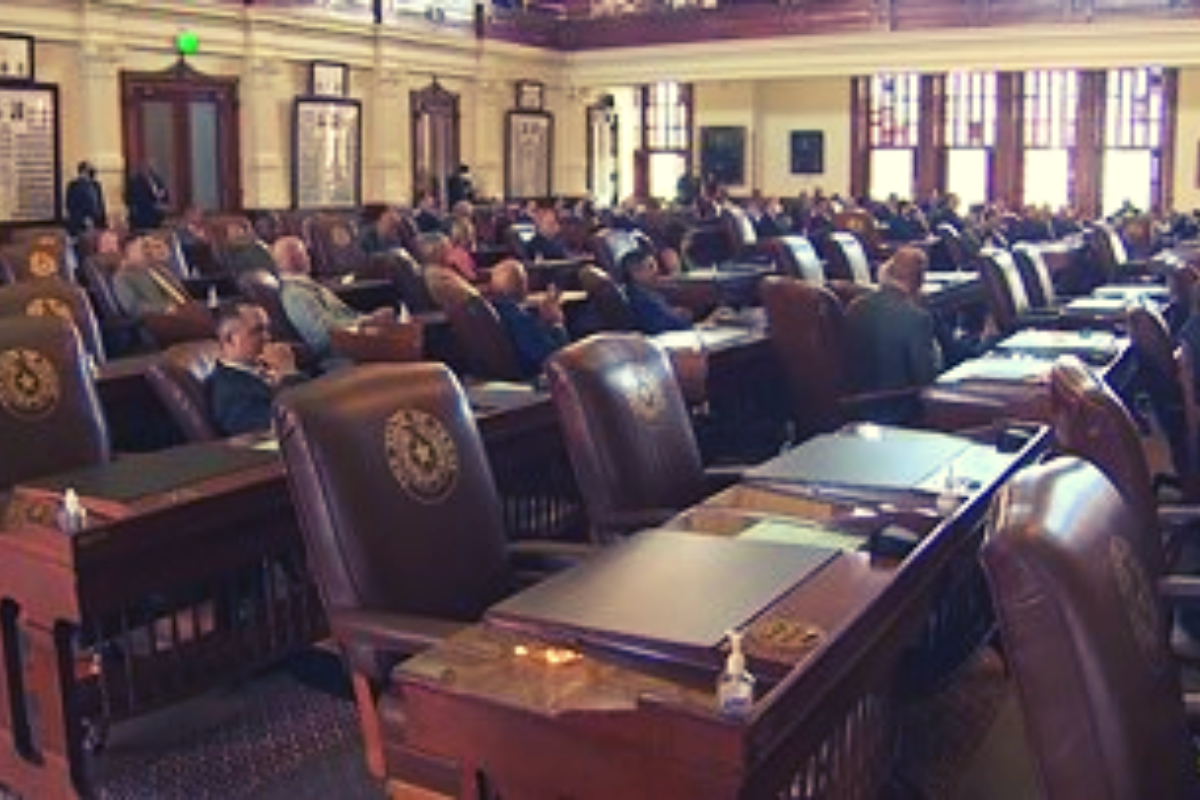 More prominent districts in cities with more private schools could lose state money based on the number of students enrolled on a daily average basis.
The legislation's more significant focus on parental rights—which Republicans have seized upon since the COVID-19 epidemic shutdowns temporarily stopped schools—includes the clauses relating to savings accounts.
Conservatives have pushed for several adjustments to how schools are administered in the three years afterward. Texas has already established restrictions on how subjects like race and slavery are taught.
The law reexamines how gender identity and sexual orientation are taught in schools. It is similar to a contentious Florida statute. The bill's text, made public late Friday, states that no grade level may receive instruction that is not "age-appropriate or developmentally suitable."
Schools must set up "parent portals" where families can examine course materials. Also, parents would be allowed to prevent their children from learning about gender and sexual orientation. Also, schools may set up lesson reviews based on state regulations to ensure teachers abide by the law.
Advocates of school choice frequently point to the instruction on gender and sexual orientation as a primary rationale for taking their children—and tax dollars—out of public schools. The new law would permit them to do so and outlaw such lessons. Any alterations to a child's mental, emotional, or physical health must also be communicated to the parents.
Also, check this news:
According to a press release from the bill's author, Senate Bill 9 would also provide teachers with "across the board" pay raises, increase classroom funding, establish and fund mentor and teacher residency programs, and provide free pre-K education for classroom teachers' kids in districts where it is offered.
State Sen. Brandon Creighton, R-Conroe, the bill's sponsor, described the law as a compromise between "parents, educators, employers, and children" in a statement.
"Educating the next generation of Texans is the most fundamental responsibility we have, and I authored Senate Bill 8 to place parents, not government, squarely in the center of the decisions for their children," he said. "Giving parents the power to determine the best school for their child will encourage competition and innovation, ensuring that each Texas student has the opportunity to succeed."
On Friday, Creighton requested an expedited ruling from Texas Attorney General Ken Paxton on whether his bill violates the Texas Constitution by diverting public dollars to private religious institutions, specifically its educational savings accounts provision.
MySA tweeted that Texas families would get $8,000 in tax dollars to send students to private schools. You can check below:
Texas families would get $8,000 in tax dollars to send students to private school in sweeping 'parental rights' bill backed by Lt. Gov. https://t.co/2v4jTOZOLk

— MySA (@mySA) March 11, 2023
Creighton wondered if the Blain Amendments, related to Texas constitutional provisions, were "likewise unconstitutional" after recent U.S. Supreme Court rulings. State Sen. Angela Paxton, the wife to the attorney general, introduced legislation this week to eliminate "the constitutional clause that forbids the allocation of state money or property for the benefit of any sect, religious society, or theological or religious seminary."
Catholic leaders said Friday that Creighton's bill raised fundamental religious freedom considerations, particularly the Blain Amendments' anti-Catholic underpinnings.
"In general, it's a good bill and a good start," said Jennifer Allmon, executive director of the Texas Catholic Conference of Bishops. "This is a good way to begin the conversation."
Raise Your Hand Texas executive director Michelle Smith said, "School vouchers, no matter what they are called, divert scarce public education funds to private schools and vendors not required to comply with federal protections for students with disabilities or report and track spending and student performance."
Patrick, who presides over the state Senate, and Gov. Greg Abbott have prioritized "school choice" this session, with Abbott calling it an emergency item and urging lawmakers to pass education savings accounts.
This voucher-like program would give parents who opt out of public education state money to pay for private school tuition, online schooling, or private tutors. Abbott has promoted education savings accounts at numerous state-private schools.
"That will give all parents the ability to choose the best education option for their child," he said during a parental rights event in Corpus Christi last month, where he announced his support for such a program. "The bottom line is this: This is really about freedom."
Patrick and Abbott's support taxpayer-funded private school scholarships, but parts of the bill are uncertain. The bill's rural school financing may not be enough to garner lower house support this year. A school district with less than 20,000 kids would get $10,000 per education savings account student for the first two years under the plan.
Follow us on our website, kerrvillebreakingnews, for more news and articles.