The Harris County Sheriff Ed Gonzalez, a 3-year-old girl, accidentally shot and killed her 4-year-old sister in Texas. Gonzalez explained, "This includes a 3-year-old and a 4-year-old. "The alleged shooter is a 3-year-old. It seems to have happened accidentally.
The sheriff described the situation as "tragic" but added that it was "extremely preventable." He stated that two kids and five adults were hanging out in an apartment in Houston on Sunday. He claimed that at one point, the kids were left alone in a bedroom because each parent believed the other was keeping an eye on them.
The Investigation Is Still Underway
Gonzalez claimed that the 3-year-old managed to obtain a loaded semiautomatic pistol. After hearing a gunshot, the family entered the room and discovered the 4-year-old girl lying unconscious on the floor.
"It just seems like another tragic story of another child gaining access to a firearm and hurting someone else," Gonzalez said.
The sheriff stated that the investigation is still underway and added that it is "extremely likely" that someone would be charged for failing to secure the weapon in the circumstances like this.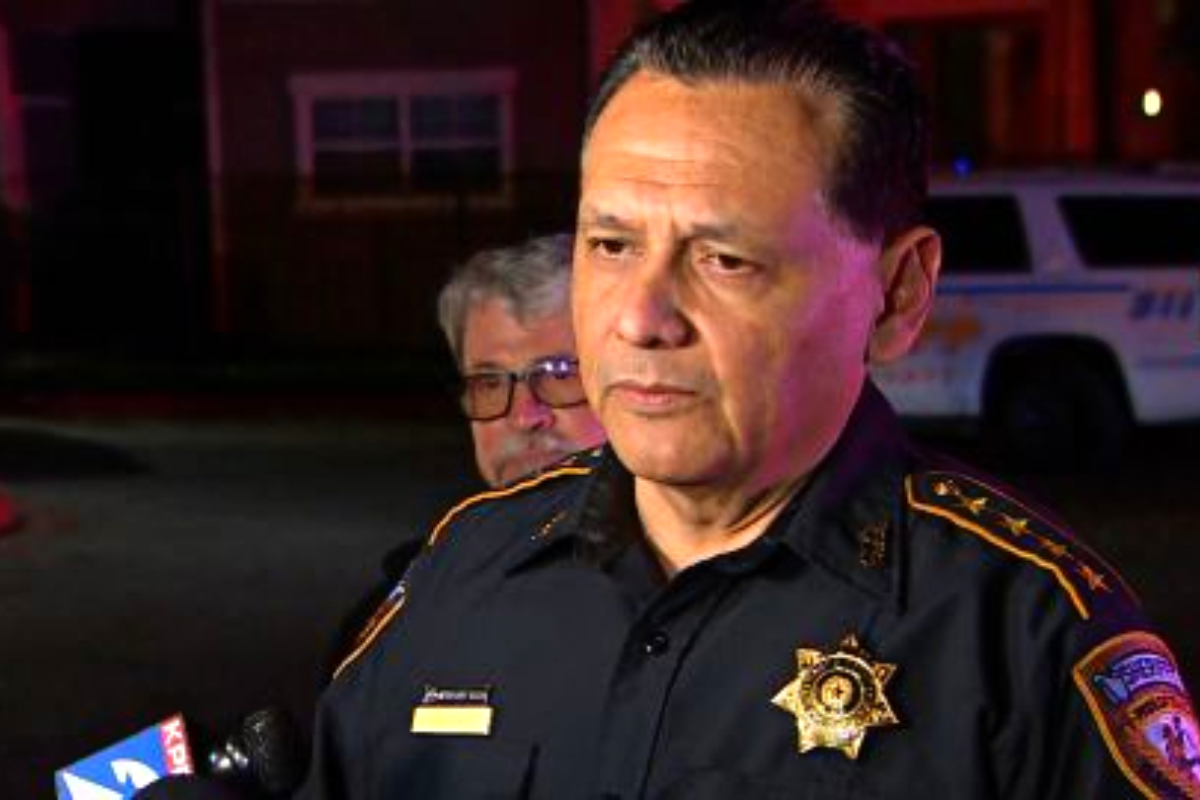 The incident is simply the most recent instance of a young person utilizing an unsupervised firearm to tragic effect. The most notable recent shooting of this type included a 6-year-old boy who shot his elementary school teacher in Newport News, Virginia, earlier this year; the teacher is healing.
Also, check this news:
The data gathered by Everytown Research & Policy, the research division of the organization that fights for gun control and against gun violence, there were at least 2,070 unintentional shootings by children under 18 between 2015 and 2020, resulting in 765 fatalities and 1,366 injuries. According to the non-profit, 39% of the shootings included a shooter who was nine years old or under.
Baller Alert tweeted that 5-Year-Old Boy Fatally Shoots 3-Year-Old Girl. You can take a look below:
5-Year-Old Boy Fatally Shoots 3-Year-Old Girl By Accident https://t.co/VtFVMMcQZG pic.twitter.com/hvdd5OJcWc

— BallerAlert (@balleralert) August 15, 2021
In a 2022 report published in The New England Journal of Medicine, firearm-related injuries surpassed motor vehicle crashes to become the most significant cause of death among people 1 to 19 years old in the US. In that, the US is the only superpower.
The Kaiser Family Foundation reported from the previous year gun deaths aren't even among the top 4 causes of death in other, more developed nations. The American Academy of Pediatrics advises gun owners to keep their weapons locked up, empty, and the ammunition stored in a separate safe.
Stay tuned with kerrvillebreakingnews.com for daily updates.