Thunderstorms on the horizon: central texas braces for potential afternoon storms. Our unofficial fifth season, spring storm season, could begin on Thursday. Strong to severe thunderstorms are possible Thursday afternoon and evening. The Storm Prediction Center's Day-Four Outlook indicates that severe storms are unlikely in our area.
Upper-air analysis shows a low-pressure area in the upper atmosphere in the eastern Pacific, west of San Francisco. It is expected to travel further south and then to New Mexico. This upper-level feature is expected to move east-northeast towards the Arkansas, Louisiana, and Texas borders late Thursday night.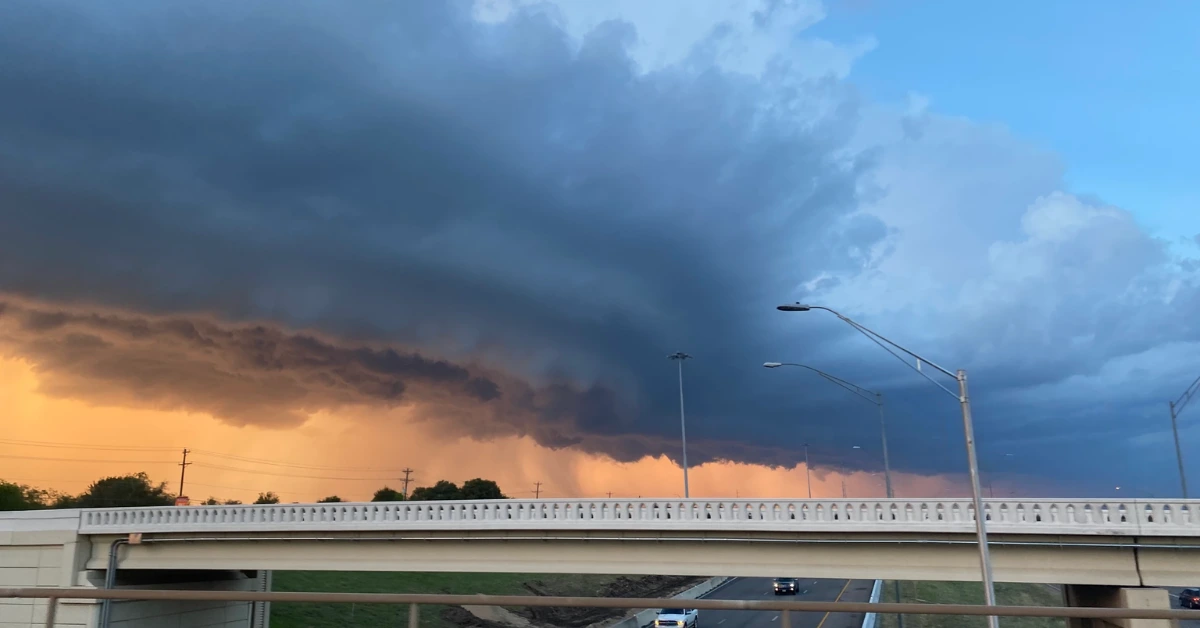 The low will be close enough to create the lift in the atmosphere required for showers/thunderstorms. A cold front will accompany the upper trough. Moisture surging from the Gulf of Mexico into Central Texas on breezy south winds will interact with the dry air behind the front, increasing the chance of showers and thunderstorms — with the possibility that some of the storms will be strong to severe.
The last time Central texas went through a thunderstorm CBS news tweeted a video. You can see the tweet below.
"Ping-pong" sized hailstones hit central Texas amid severe tornado and thunderstorm warnings. The National Weather Service warned that hail in some areas could be as large as baseballs. pic.twitter.com/ALDrXtTPUV

— CBS News (@CBSNews) April 9, 2021
According to kxan.com Large hail (one inch and larger), damaging wind gusts exceeding 58 mph, and tornadoes are all possible. Based on current trends, the time frame for this appears to be between 3 p.m. and 9 p.m. Thursday. Behind the front will be strong northwest winds reaching 20 to 30 mph with gusts reaching 35 to 50 mph, posing another wildfire risk in this area.
You might be interested in:
With each model run and information from the Storm Prediction Center, we will fine-tune this forecast.
If you found this article informative then please bookmark our website kerrvillebreackingnews.com because we post news and entertainment-related content regularly.