Did you hear about the meth dealers who were caught when they tried to hide d*ugs in cookies? The cops stopped the couple because they were following too closely, and they found a bag of meth near the driver's seat. When the car was searched, more meth, g*ns, Xanax bars, and heroin were found.
But a cardboard box full of cookies was the most shocking thing they found. There were 5,806 grams of meth in five plastic bags inside the cookies. The meth was 94% pure, and the g*n had already been reported as stolen. They could spend their whole lives in jail.
Texas Two Caught Red-handed With Meth in Cookie Containers
After pleading guilty to distribution intent, two people from Corpus Christi, Texas, who tried to hide more than 5,000 grams of methamphetamine in cookies during a traffic stop face up to life in prison.
This week, 43-year-old Jason Elijah Talley and 33-year-old Crystal Nichole Samora pled guilty to conspiracy to possess with intent to distribute more than 50 grams of methamphetamine.
More than 5,000 grams of methamphetamine were found hidden in cookies; learn more about this case here:
Texas duo pleads guilty after police discover over 5K grams of meth concealed by cookies

The two offenders face fines up to $10 million and life in prison pic.twitter.com/GrRBObGn3l

— Paul Kang (@LPaulKang) August 10, 2023
Talley was driving a Lexus through Victoria, Texas on March 14 when he was pulled over for following too closely, with Samora in the passenger seat.
During the course of the traffic check, Talley was detained and instructed to take a seat in the grass. Police searching the car found a bag near where Talley was seated, which they believed contained meth.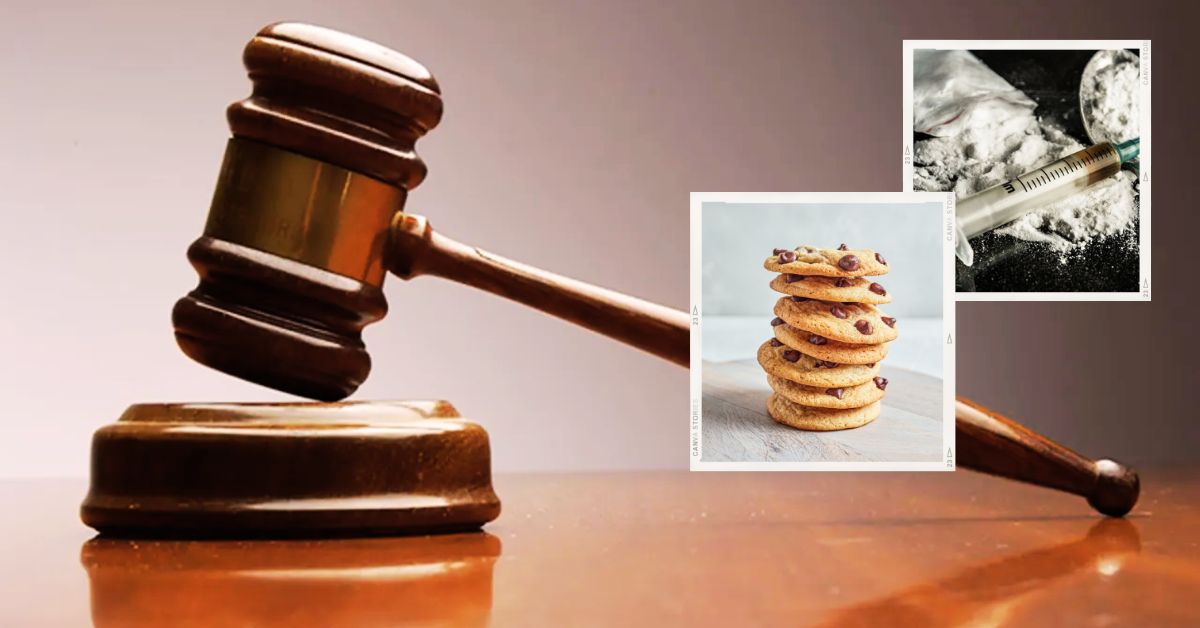 The police conducted a full vehicle search and made off with many p!stols, Xanax bars, her0in, and other medications.
A cardboard box was also found by the police behind the passenger seat. There were cookies and five huge plastic containers inside the box. A Sig Sauer handg*n and two plastic bags carrying an unknown substance were also discovered by the police.
It was determined through testing that the substance in the canisters was 5,806 grams of meth with a purity level of 94%, and the firearm had been reported stolen from Corpus Christi. U.S. District Judge David S. Morales is set to hand down sentences for both Talley and Samora this coming November.
The Most Recent Developments in Texas News: Maintain Your Knowledge with Our Continuous Updates:
Both of the criminals could face life sentences in ja!l and a $10,000,000 fine.  Both Talley and Samora will stay in detention until they are sentenced.
Bookmark this page because You can find breaking news and interesting findings at Kerrvillebreakingnews.com.