A nearby church has pledged more than $20,000 to settle the remaining sums on the lunch debt owed by Austin Independent School District students for the academic year and to stop further debt accumulation until the conclusion of the academic year.
According to Covenant Presbyterian Church, it will give AISD enough money to cover all outstanding debt for the balance of the school year and pay off the lunch debt that has accumulated for all students in AISD for the 2022–2023 academic year.
Here's how that breaks down:
$14,000 is needed to erase all AISD lunch debt
An additional $10,000 is being applied to future debt
Covenant said it designates funds each year for missional giving. Previously, the church has helped pay Central Texans' medical debt and helped support wraparound services for people experiencing homelessness.
"Our hope is we fill a gap that other folks haven't been able to fill, that kids have one less thing to be concerned about," Mission Director Whitney Bell said." We hope Covenant shows our school district that we love and care for all students, especially the kids stuck in the middle who can't afford lunch but may not qualify for free or reduced lunch."
"The fact that this is a gift given to every student who qualifies – no strings attached – embodies the free and unmerited grace we have all received and is the foundation of our Christian faith," Senior Pastor Thomas Daniel said.
Bell said no children are going to have lunch debt for the school year. Check the 130 Hyde Elementary School Students And Staff Absent Thursday Amid Possible Epidemic.
"We are so grateful for the opportunity to do this," she said. "It's such a tangible way for us to show the City of Austin the depths of the love of God."
School Meal Waiver Enacted, Expired Since COVID-19
A government waiver that had allowed all children, regardless of their family's poverty, to receive free lunches at school expired last summer. After Congress permitted the U.S. Department of Agriculture to grant dozens of child nutrition waivers, the free school meals program kicked off in March 2020 and ran until June 30.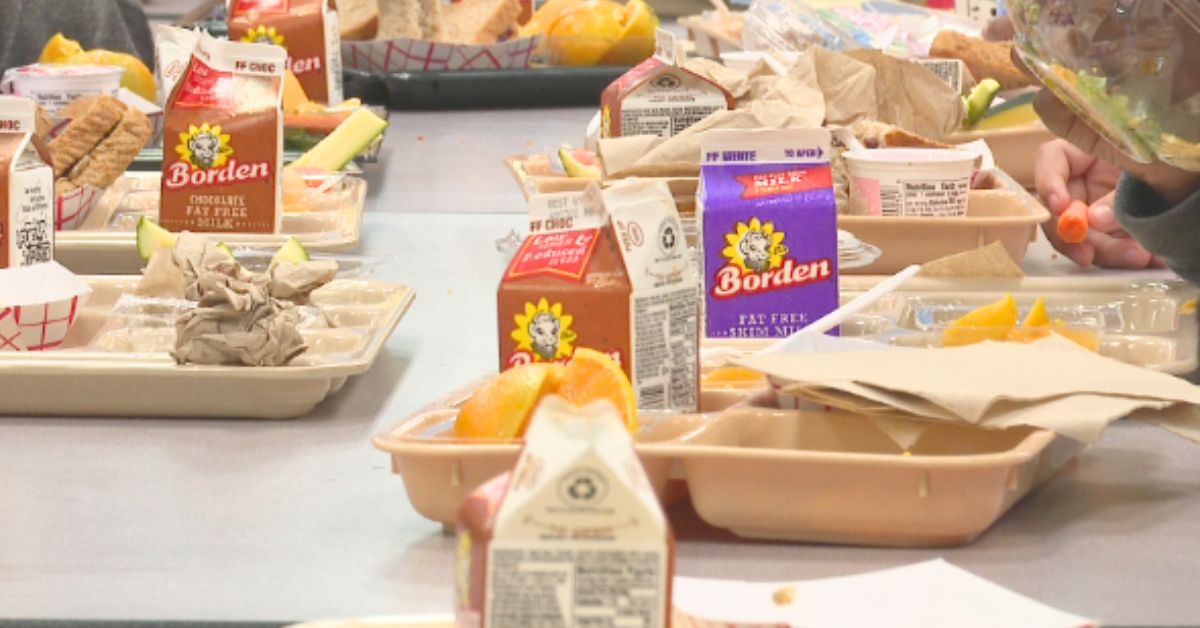 A few days earlier, on June 25, President Joe Biden signed the Keep Kids Fed Act, which extended some food assistance programs for kids through the 2022–2023 school year but did not extend universal free school meals for all students. Free and reduced lunches were still available, but students had to apply to participate in the program. You can also read UT Austin Announces Housing Subsidy Program For Texas College Students.
AISD Free Meal Program
A little more than half of the district's 116 schools, or 76 of them, continued to offer free breakfast and lunch to all students, as indicated by AISD last fall.
The meals were paid for through the federally sponsored Community Eligibility Provision (CEP) program, which enables districts to provide free meals to all enrolled students without the need for an application or supporting evidence.
Students at schools that are not eligible for the program could still purchase breakfast and lunch at low costs.
AISD Meal prices
Breakfast:
Full Price (All Levels): $1.50
Reduced-Price (All Levels): $0.30
Adult/Guest: $2.75
Lunch:
Full Price – Elementary Schools: $3.15
Full Price – Middle & High Schools: $3.25
Reduced-Price (All Levels): $0.40
Adult/Guest: $4.50