Mila Jackson, the baby who was taken into foster care by Texas officials at the end of March, will go back home before her hearing on Thursday.
The Texas Department of Family and Protective Services took Mila into their care on March 30. She was born at home on March 21, but not long after, she was told she had jaundice. The family's longtime doctor didn't think Temecia and Rodney Jackson were taking good care of Mila, so she called DFPS. This started a chain of events that led to Rodney Jackson being arrested for a short time and Mila being placed in foster care for three weeks.
The Dallas County District Attorney
They said that care was being given by the Jacksons' nurse Cheryl Edinbyrd, who had helped with the home birth. The first court meeting was supposed to happen on April 6, but it was moved to April 20.
In a news statement sent out on Thursday morning, the Afiya Center, a Texas-based group that has helped the Jacksons, said that the Dallas County District Attorney's office decided to give Mila back to her parents "late yesterday and overnight." The district attorney's office said they don't talk about cases involving the Department of Family and Protective Services.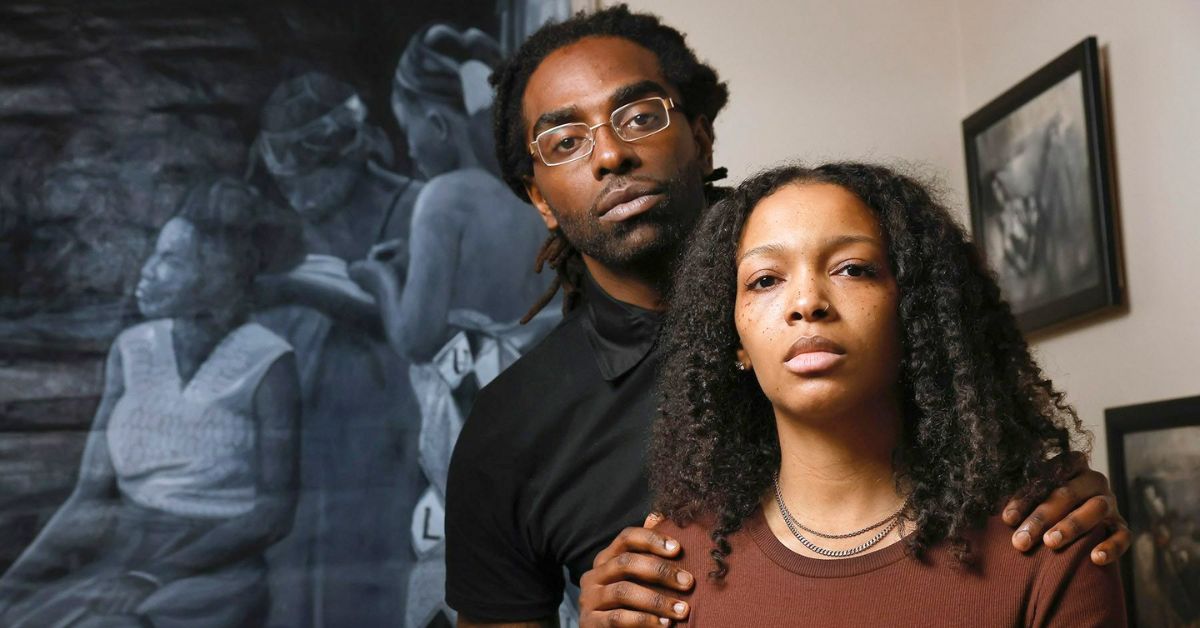 The Jacksons case made headlines all over the country, especially when it came out that different people were named as Mila's parents on the court papers that allowed her to be taken away. Still, it's not clear who the people on the list are. CBS News could not reach them, so they are not being named.
According to a news statement from the Afiya Center, the Jacksons will be "enjoying some personal time with their daughter" and their two older children. There was going to be a protest today to show support for the family when they went to court.
"I'm just happy that justice prevailed and I am grateful for the Afiya Center and everyone involved in the return of this baby," Edinbyrd told CBS News on Thursday morning. "I look forward to actually giving her her first postpartum visit and celebrating her being home with her parents."
Timeline Of Events In The Mila Jackson Case
The Jacksons brought Mila to their family doctor on March 24 for what they called a "newborn checkup" after she was born at home. Dr. Anand Bhatt, a pediatrician, called Temecia Jackson soon after and told her that Mila needed to be taken to a nearby hospital for treatment of jaundice, she said at a press meeting. Also, read Texas Couple Say CPS Seized Infant Amid Jaundice Disagreement.
Newborns often have jaundice, which can make them look yellow. According to documents, Bhatt told a DFPS detective that a bilirubin test used to find the cause of health problems like jaundice showed bilirubin levels of 21.7 milligrams. He told DFPS that was "a lot to worry about" and could cause brain damage. On the American Academy of Pediatrics website, it says that a baby Mila's age at the time would need care if her level was over 20 milligrams.
Edinbyrd told CBS News that she thought the amounts of bilirubin were "high" but not dangerous. She said that the Jacksons had already bought a blanket and goggles for light therapy, which is one way to treat jaundice. They also planned to give the baby better food, which is another way to treat jaundice.
Below we have given a tweet about a Baby taken from a Texas couple after their home birth is returned by the Dallas court. You can see below:
Baby taken from Texas couple after home birth is returned by Dallas court https://t.co/jsVt1CAicg #US #love #nature #instagood #washington pic.twitter.com/zvJ5WC84W1

— 𝓟𝓻𝓮𝓼𝓼 𝓡𝓮𝓿𝓲𝓮𝔀 (@PressReview99) April 20, 2023
Temecia Jackson said that on March 24, Bhatt told her that if Mila's family didn't take her to the hospital, he would call DFPS. On March 25, around 4 a.m., DFPS and the cops went to the Jacksons' house but were not let in. Officials tried to get into the house again an hour later but were again turned away. The Jacksons said at a press conference that those trips had "traumatized" them.
On March 30, people with a warrant returned to the Jacksons' house. Documents show that a program head at DFPS permitted for Mila to be taken away "because her health was in immediate danger of having serious long-term effects." Check this Protesters Want Texas Authorities To Return Black Couple Home Born Baby.
Rodney Jackson wasn't at home then, so he was taken into custody when he returned. Court records show that he was charged with one count of having drug paraphernalia and one count of stopping a legal process from being carried out. When Rodney Jackson was taken into custody, the Jacksons and Edinbyrd said his keys were taken, and officials went into the house and took Mila from Temecia Jackson.
Edinbyrd told CBS News that while Mila was in foster care, the Jacksons were able to visit her while she was there. The older two children in the family were not taken away.