This Valentine's Day, Goodwill Central Texas announced its own brand of retail therapy for people suffering through a breakup.
This year, the nonprofit's Central Texas outlets will hold their first "Dump Your Ex's Stuff" donation drive, inspired by similar trends at Goodwill stores across the country. According to Kendall Forward, Goodwill Central Texas' public relations manager, the measure encourages people who still have possessions from a previous relationship to donate them to local Goodwill stores.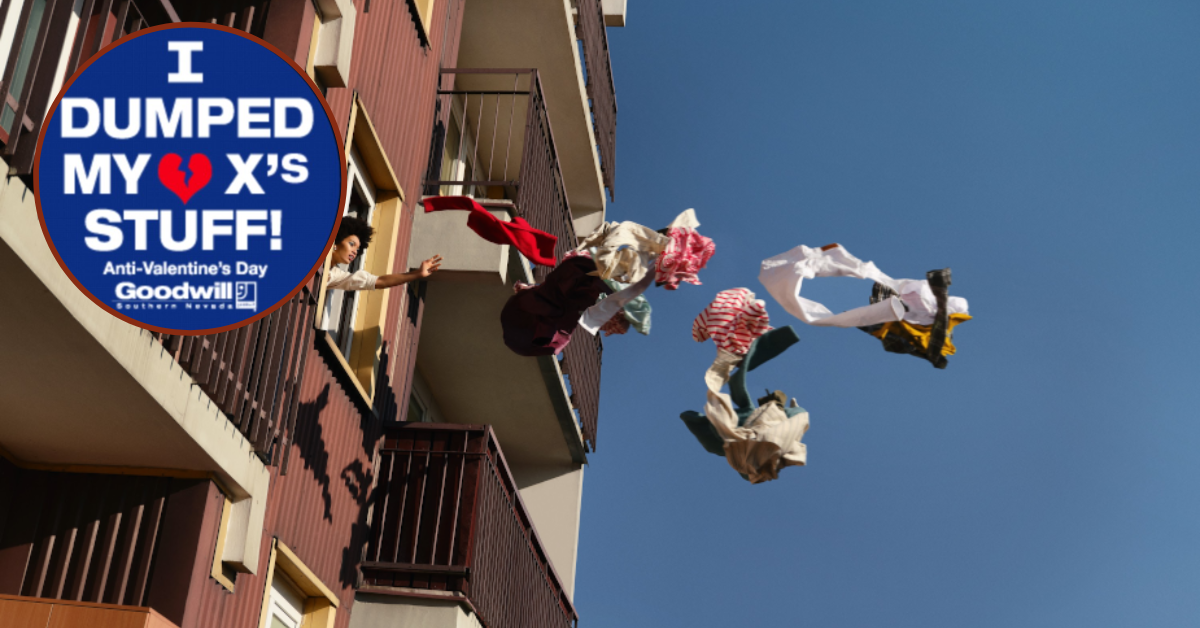 "Anyone who's been through a breakup knows that it's never fun, but we're trying to have some fun with it this year and make it a little bit easier for people by just giving them a place to come bring some stuff that might be lingering around, get rid of some of that may be emotional and physical baggage that they might have," she said.
The program is being supported by all 36 Goodwill Central Texas facilities, with drop-off and scheduled collection options available.
Junk King Cincinnati has come up with a similar idea. Below you can see a tweet from them 
Donations and purchases help to fund the job training and career placement programs of the Goodwill Career & Technical Academy. These courses concentrate on in-demand career credentials such as medical assistant training, Python code writing, and electrical trade skills.
According to administrators, the academy primarily caters to persons who were previously incarcerated or who may have lacked access to technical training courses or higher education. The earnings also benefit the Goodwill Excel Center, a free public charter high school for individuals aged 17 to 50 who want to obtain their degrees.
Read our other news articles:
"When you donate, you're donating to help a good cause, Forward explained". "You might have some negative energy towards that breakup or towards that ex, and so you're turning that into something positive — you're turning that into helping people in the community and helping fund our mission, which is a job and career training and education for people in the greater Austin area and Central Texas."
If you liked reading this article please recommend us to others and bookmark our website kerrvillebreakingnews.com  for more such content