As LSU Coach Kelly's Kids Speak Out, We might need to Ignore the divorce papers. Brian Kelly, the head coach at LSU, and his wife of 28 years, Francisca Craig Kelly, are doing well.
Patrick, Grace, and Kenzel Kelly, the couple's children, rushed to Twitter on Wednesday to contradict a story by ABC affiliate WBRZ that Kelly had filed for divorce. According to the site, which obtained court papers, Kelly and Francisca — known as Pacqui — reunited and will seek to have the case dismissed.
The 61-year-old coach reportedly filed for divorce on Monday, and the pair was due to divorce on Thursday.
According to the legal documents, the court imposed a temporary restraining order to protect Kelly's assets and scheduled a hearing for March to determine who will be allowed to use the couple's East Lakeshore Drive house.
Patrick, a recruiting analyst for the LSU football team, turned to Twitter to publish a photo of his parents strolling arm-in-arm to a restaurant, captioning it "false news" and adding a pair of happy emojis.
Below you can see the tweet.
😁😁fake news pic.twitter.com/SzHLW8Ztmk

— Patrick Kelly (@PatrickLKelly) February 10, 2023
After WBRz news channel posted about kelly's divorce saying"UST IN: LSU head football coach Brian Kelly has filed for divorce from his wife of 28 years" Grace, kelly's daughter also tweeted a photo of her parents beaming at the table, said, Things look fine to me. The link to their tweet exchange conversation is "here"
We have also provided the photo That she shared on her tweeter below.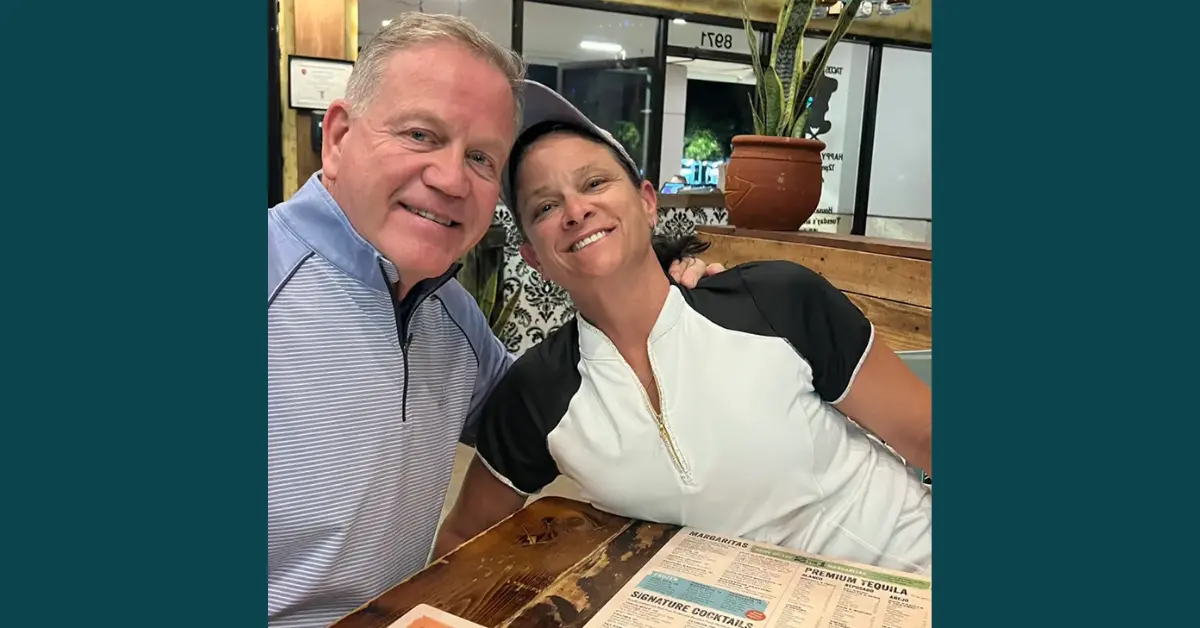 In response to a tweet saying, "Two of Brian Kelly's children are now publicly disputing the divorce report from WBRZ," Kenzel wrote, "Three***."
Kelly and his wife, who married in July 1994, have yet to publicly address the divorce report.
Other news articles you might find informative:
Kelly, who was the head football coach at Notre Dame for 12 years, will join the Tigers in November 2021, succeeding Ed Orgeron. Kelly signed a 10-year, $95 million contract with LSU and made $9 million in his first season. His deal includes hefty bonuses and a million-dollar loan to help him purchase a home in Baton Rouge.
Follow us and bookmark our Website kerrvillebreakingnews.com  for more news like this.