Coke County, Texas is probably unknown to you. It is one of the smallest counties in America, with a population of only 3,300 people.
However, according to a Bureau of Economic Analysis analysis, it experienced the largest economic boom of any country from 2019 to 2021. In those two years, Coke County's gross domestic product (GDP) rose by 83%, from $128 million to $235 million.
The increase is attributed to an increase in wind farm construction and other renewable energy initiatives. New wind farms in Coke County are paying landowners annual royalties of up to $10,000 while creating jobs and lowering energy costs.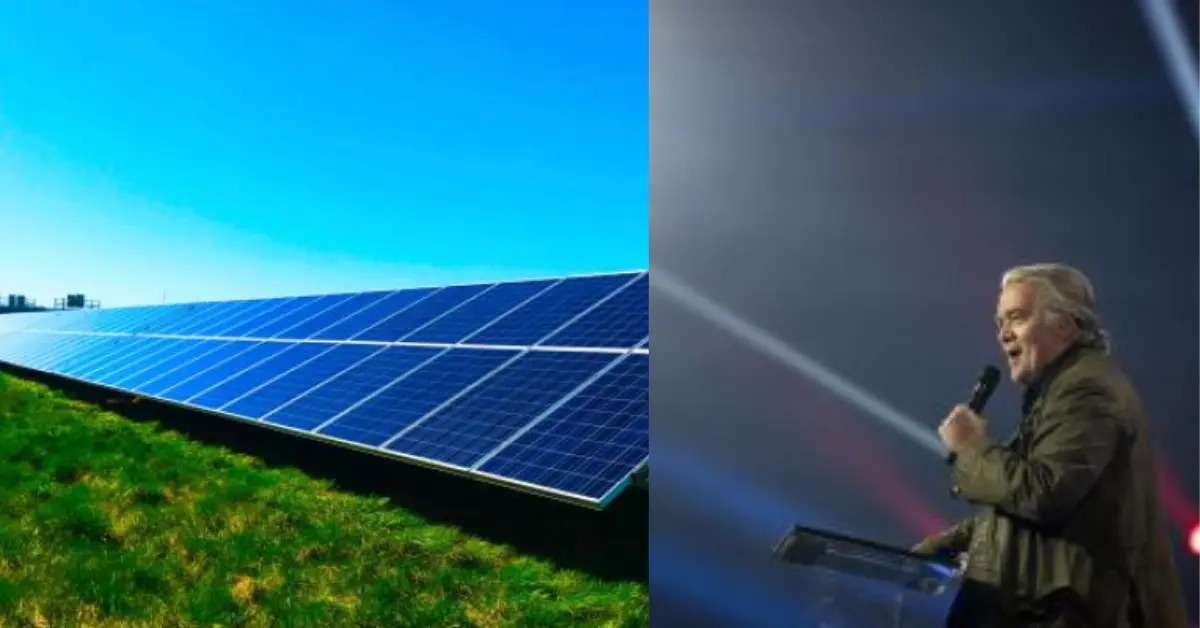 These two economic benefits have contributed to the county's GDP per capita rising from $39,000 to $71,000 per year. The locals are "tickled pink" about the wealth explosion, according to one county judge.
It's not just Coke County, though. Seven of the ten American counties with the highest GDP increases from 2019 to 2021 have seen major wind farm construction during that time period.
Other news related to texas:
For the time being, Coke County must decide how to spend the $787,000 in annual payments it will receive from the Aviator Wind Farm over the next decade. According to an official, the funds will be used to build roads, bridges, senior centers, and other public-benefit projects.
What's remarkable is that this boom, which is already transforming the economies of dozens of U.S. counties, began long before President Joe Biden signed the $369 billion clean energy stimulus package into law last August. Through tax credits or direct spending, the law lavishes tens of billions of dollars on wind and solar energy projects.
Extends A Tax Credit For Solar Power Production Facilities
The law, in particular, extends a tax credit for solar power production facilities that begin construction before January 20, 2025. This will spur a wave of new solar power manufacturing facilities across the country, especially when combined with the federal government's $8 billion investment to help homeowners install solar panels.
Between these tax credits, $8 billion in direct spending, and Biden's order to decarbonize hundreds of thousands of federally owned buildings, it's clear that solar panels will be installed in millions of buildings across America in the coming years.
You may also like to read:
YouSolar, one startup looking to capitalize, is developing an advanced nano-grid that will enable customers to build their own power grid with minimal inconvenience or disruption. The company's fully integrated power grid will allow households to keep power even when the conventional power grid is down.
Recently Yousolar posted a Tweet about a podcast between Arnold Leitner and the CEO of  Yousolar. You can see the Tweet below. 
Listen to Arnold Leitner and @SeanLuangrath, CEOs of @yousolar_inc and @InergySolar on @investedclimate hosted by @jasonrissman!

Click here to listen: https://t.co/9rkvwSoBV1 pic.twitter.com/FCipmBkkT4

— YouSolar, Inc. (@yousolar_inc) March 6, 2023
For the time being, YouSolar primarily serves high-income households in Northern California. However, this could change quickly as massive incentives for solar power generation transform households, businesses, and government agencies across the country.
If found this article informative then bookmark our website kerrvillebreackingnews.com for more future updates.