The Texas Senate advanced a bill on Wednesday that would fix a loophole in state law that allows gun sales to minors between the ages of 16 and 18 who were involuntarily committed for mental illness. It was the Senate's first bill of the year.
All involuntary mental health hospitalizations are meant to be reported to the Texas Department of Public Safety, which subsequently sends those records to the FBI's national weapons background check system.
A ProPublica and Texas Tribune investigation last year discovered that county and district courts were failing to report information about mental health hospitalizations of juveniles aged 16 and older due to problems with how the state law was written and ambiguous guidance from the state.
Can Minor Purchased A Rifle?
When those involuntarily hospitalized adolescents became 18, they could pass the background check and purchase a rifle if they did not have a criminal record.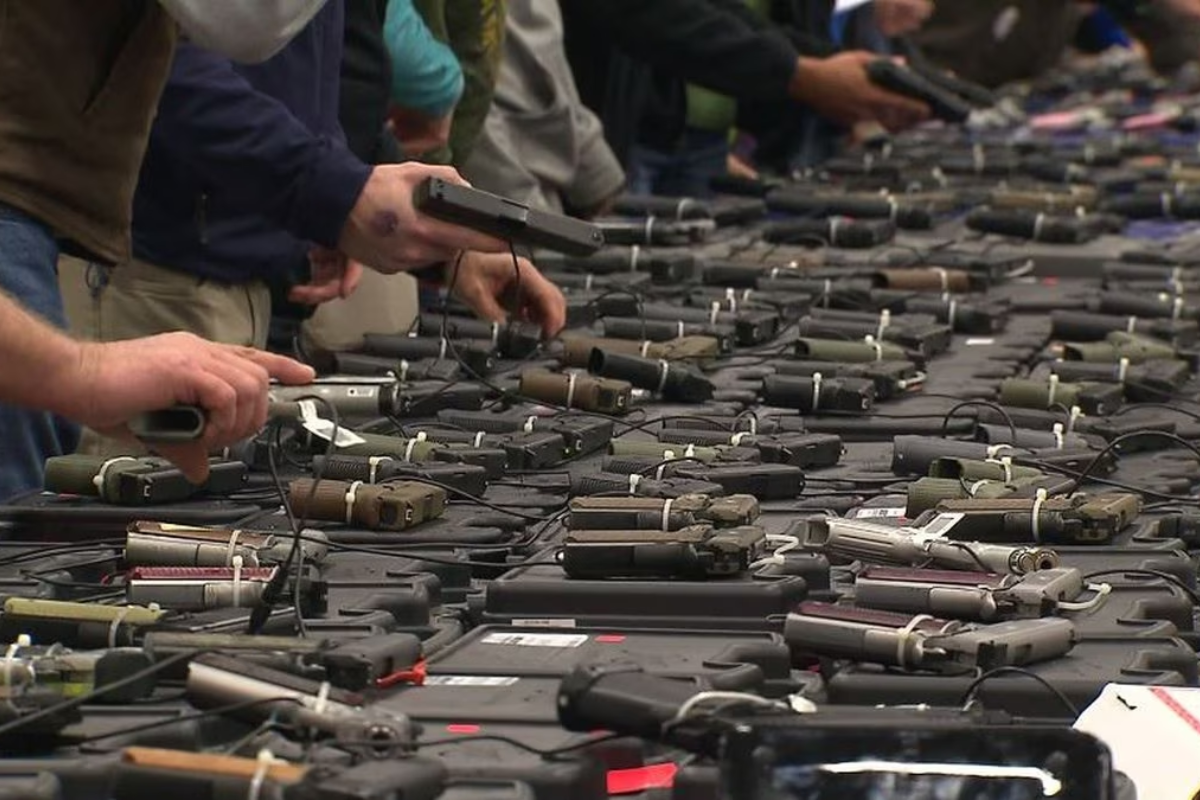 The Uvalde primary school incident, in which an 18-year-old shooter bought two AR-15 semi-automatic guns after passing a background check, highlighted the issue. The shooter had mental health issues but was never institutionalized, officials added.
In June 2022, President Joseph Biden signed the Bipartisan Safer Communities Act, which expanded state reporting requirements to the federal background check system to include mental health adjudications of minors 16 and older, making Texas' lack of reporting illegal.
Must read this news:
State Sen. Joan Huffman, R-Houston, introduced the bill to comply with federal law, requiring courts to disclose court-ordered mental health treatments and admissions to healthcare facilities for mental illness or intellectual disability. The Senate passed the law, but the House must approve it before it goes to the governor.
In this session, Gov. Greg Abbott prioritized school safety.
"Members, this bill is on the emergency call for the governor as it will indirectly — and directly in some cases — affect school safety," Huffman said. "It's an important bill."
State Sen. Roland Gutierrez, D-San Antonio, noted on the Senate floor Wednesday that removing the loophole would not have affected the 2018 Santa Fe High School gunman or the Uvalde shooter, neither of whom had a juvenile mental health hospitalization record.
"I don't think anything is foolproof," said Huffman in response. "I think our challenge is to increase the mental health treatment that we provide."
Youth advocates and gun rights groups want to restore young people's gun rights by publishing juvenile records cautiously.
Mental health advocates warn against blaming gun violence on mental illness. "A huge percentage of firearm violence is not related to mental illness," the American Psychiatric Association remarked after the Uvalde shooting. "Rhetoric that argues otherwise will further stigmatize and interfere with essential therapy without addressing the core causes of weapon violence."
KWTX News 10 tweeted that Texas Senate passed the first bill. You can check below.
In its first bill passed this session, the Texas Senate sought to ensure juvenile mental health hospitalizations are reported to the federal firearm background check system. https://t.co/pQTM9FRE1K

— FOX 4 NEWS (@FOX4) March 8, 2023
State Sen. Robert Hall, R-Edgewood, asked Huffman if the bill would not create a red flag law, which allows the government to remove guns from those "identified" as urgent dangers to others. He also asked if anyone on the bill's list could buy a gun.
You must check this new also:
Huffman said it's not a red flag statute and that DPS must establish a system to amend records when a person provides a judicial order finding them no longer incapacitated. Huffman was proud of the bill's bipartisan passage.
"This has been kind of a long time to get it to a place where it works; it complies with federal law, it'll require DPS to do what they need to do [and] make it clear to the clerks that they have to comply," Huffman said. "But still work in a way that I felt like I could pass it out of the Legislature, which is very important.