The University of Texas System stopped such programs at its institutions and campuses, and Latina and Black leaders in Texas rebuffed assertions that diversity and inclusion employment programs are prohibited.
On Wednesday, the system's board of regents chairman, Kevin Eltife, declared that he was postponing the implementation of new diversity, equity, and inclusion (DEI) policies and starting a review of all existing ones.
Former state senator Eltife, a Republican appointed by Abbott to the board, claimed that "some DEI activities have veered from the initial objective to now imposing mandates and actions that appropriately have raised concerns of our policymakers" on UT campuses. The Austin American-Statesman was the first to report on the announcement during a board meeting without debate or a vote.
Eltife's decision to halt the implementation of new regulations comes after Abbott's chief of staff complained that DEI "has been used to push policies that openly benefit some demographic groups to the disadvantage of others" in a letter to state agencies dated February 4. The letter continued by stating that it is unlawful for a state agency to use tax money to fund DEI programs and their associated resources.
This was first published by The Texas Tribune and was then shared on Twitter by KHOU in Houston:
Black and Latino lawmakers and organizations object to that statement by a higher education system with 13 schools and more than 244,000 students. To comply with federal anti-discrimination regulations, DEI programs are established through legal departments and are conservative, according to Gary Bledsoe, president of the Texas National Association for the Advancement of Colored People.
As a founder of the Black and Brown Forum on Policy, Bledsoe said:
"It is a complete misrepresentation to say that DEI programs are illegal and that they violate the Constitution or any statute, because they don't" the multiracial, multicultural organization intends to address the "growing threat of racism and policies to undermine our human dignity and humanity."
Gary Bledsoe Speaks At a Rally At The State Capitol in Austin
Because of their belief that the governor's action is discriminatory and that it maintains programs that benefit others while eliminating those that have helped Latinos, African Americans, and other minorities, Bledsoe said the NAACP and other organizations are preparing civil rights charges.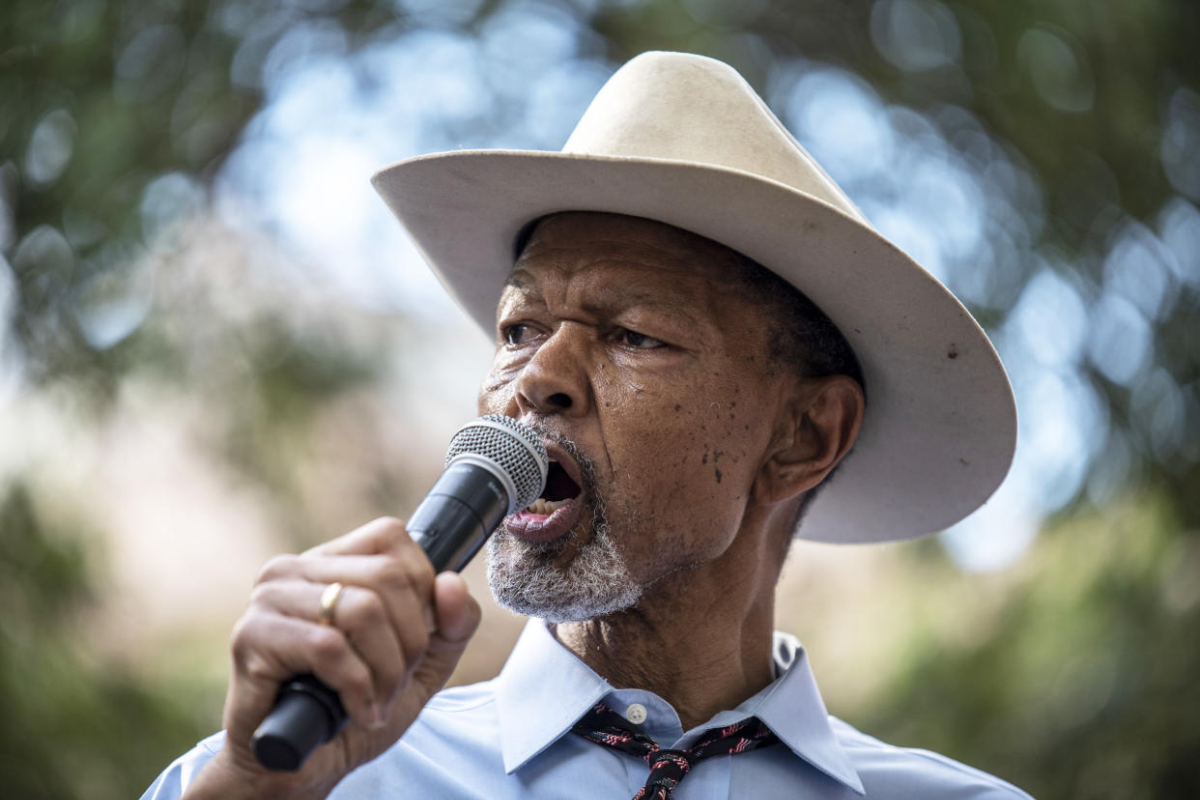 According to Valenzuela, DEI programs are not just concerned with racial and cultural diversity; they also ensure that veterans, people with disabilities, LGBTQ applicants, older applicants, white working-class and rural residents, and individuals with disabilities are hired and enrolled. Despite being a professor at UT-Austin, Valenzuela made it clear that she was also the co-founder of the Black and Brown Dialogue on Policy.
Compared to white Texans, who make up 39% of the population, only 18% of Hispanics hold advanced degrees, according to state representative Christina Morales, a Democrat from Houston and vice-chair of the Mexican American Legislative Caucus. I
n addition, she noted that 92% of white Texans and 70% of Latinos hold high school diplomas.
You might be interested in the following:
She said that since 1965, when President Lyndon B. Johnson signed an executive order to strengthen the prohibition against discrimination in employment by federal contractors, Latino educational attainment has improved.
She stated that "we're dissatisfied" with the UT System's choice and Texas A&M University's decision to alter its hiring practices. Yet she added that she understood their predicament, as defying the governor would jeopardize their funds.
Diversity, equality, and inclusion programs are "the vehicle through which the left is infusing our colleges and public schools with Marxist ideals," according to a recent email sent by Republican consultant Luke Macias.
About a quote from Martin Luther King Jr. that some academics and Bernice King, his daughter, feel is frequently misapplied, Macias said, "When we talk about what DEI is, it is a university saying we need to cease recognizing people for the content of their character and not the color of their skin."
Macias attributed Scott Yenor, a political science professor at Boise State University, whose statements against hiring women in particular sectors and other comments have sparked outrage and controversy, with "exposing" discriminatory DEI regulations in Texas.
You could also consider the following:
A Republican-led initiative that targets teaching racial, ethnic, and LGBTQ studies in state schools and colleges coincides with the governor's measures against DEI hiring.
Additionally, it comes as possible Republican presidential contenders for 2024 will start to compete for the backing of the party's right-wing base. Ron DeSantis, the governor of Florida, is likewise focusing on DEI in his state as he considers a run for president.
Macias pointed out that anti-DEI campaigns go beyond recruiting practices. According to him, DEI programs at colleges used for other reasons are not prohibited by law, but the Texas Legislature is working to adopt legislation that would outlaw them.