Hazardous wastewater used to put out a fire after a train derailed in Ohio is being dumped in a suburb of Houston. An axle overheated and caused a derailment on a Norfolk Southern freight train hauling hazardous commodities near East Palestine, Ohio, on February 3. The contents of many of the derailed carriages were freed when they were exposed to flames.
"I and my office heard today that 'firefighting water' from the East Palestine, Ohio, train derailment is slated to be disposed of in our county," Harris County Judge Lina Hidalgo said in a Wednesday statement.
Hidalgo said she would keep fighting for information for the neighborhood and that the Harris County Pollution Control Department and Harris County Lawyers had contacted the company and the Environmental Protection Agency to obtain further information.
Lina Hidalgo tweeted in her account she, said about "firefighting water," as given below:
The wastewater will be delivered to Texas Molecular, a company that disposes of hazardous material by injecting it into the earth.
Also, look at the following:
Texas Molecular "is authorized to accept and manage several waste streams, including vinyl chloride, as part of its… hazardous waste permit and underground injection control permit," the Texas Commission on Environmental Quality told KTRK-TV.
Little Risk To The General Population, It Is "Extremely Hazardous"
KHOU-TV was informed by the company that it has experience handling this kind of disposal.
"With the aid of our technology, the biosphere is carefully cleaned of dangerous components. Whether in our neighborhood or other places that require the capabilities we provide to preserve the environment, the business claims we are a part of the answer to decreasing risk and protecting the environment.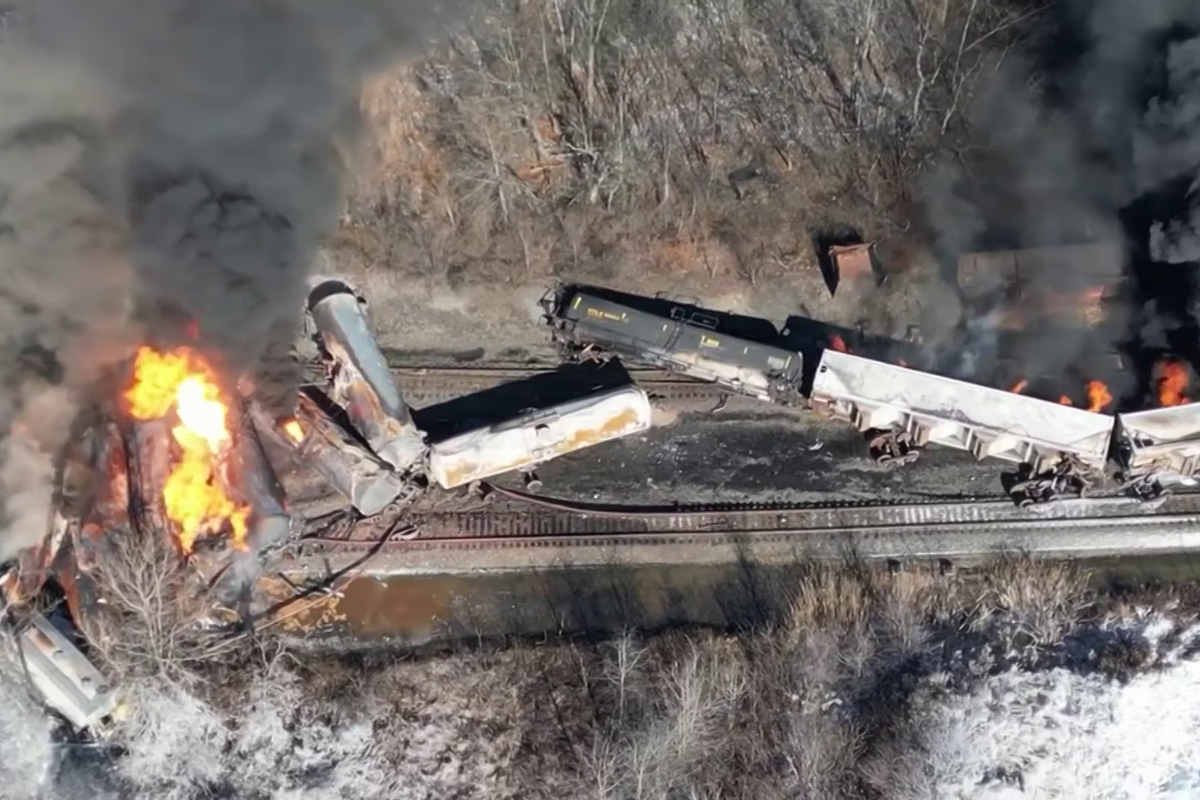 When five derailed tanker train cars carrying vinyl chloride that was in danger of exploding derailed on February 3 in Ohio, dangerous chemicals were spilled and burned, forcing evacuations, according to a preliminary report on Thursday by the National Transportation Safety Board.
Although there is little risk to the general population, it is "extremely hazardous," according to Dr. George Guillen, executive director of the Environmental Institute of Houston. According to Guillen, a biology and environmental science professor at the University of Houston-Clear Lake, "this injection, in certain circumstances, is typically 4,000 or 5,000 feet below any kind of drinking water aquifer."
Related information:
Guillen and Tammy Baxter, a Deer Park, Texas resident, expressed alarm about the chemicals' more than 1,300-mile (2,090-kilometer) journey from East Palestine, Ohio, to Deer Park, Texas.
"There has to be a closer deep well injection," Baxter told KTRK. "It's foolish to put it on the roadway. We have accidents on a regular basis … It is silly to move it that far."
Pete Buttigieg, the transportation secretary, visited the disaster site on Thursday and issued a warning to Norfolk Southern, the railroad that caused the derailment, urging it to keep its commitments to clear up the mess outside of East Palestine, Ohio, and assist the community in rebuilding. In addition, Buttigieg has unveiled a set of reforms aimed at enhancing rail safety as authorities work to tighten regulations.