The favorite novel of Texas state representative James Talarico has nine explicit sexual scenes and a sexual assault. Talarico questioned Rep. Jared Patterson, the bill's author, during a congressional discussion of a statement attempting to purge school libraries of "sexually explicit material" if the beloved, Pulitzer Prize–winning "Lonesome Dove" would be eliminated under the proposed legislation.
"I don't care if it's 'Lonesome Dove' or any other novel — if it has sexually explicit material, I would view that as an incredible win for the students of the state to not have that material in the library," said Patterson, who had not read the book.
The goal of Patterson's bill, he explained to the House Public Education Committee members, is straightforward: If a book contains explicit sexual material, it has no place on any bookshelf in any of Texas' approximately 9,000 K-12 institutions.
Many people who the legislation would impact feel that it is anything but straightforward. Law professionals, libraries, and some parents have expressed worry that the bill's wording is too ambiguous and broad to include works that aren't objectionable. They are concerned that the loss of those books from the shelves may limit the learning and development of pupils, whose experiences might not be captured in the volumes that would remain.
BookLovers tweeted that Texas lawmakers' attempts to ban school library books deemed inappropriate for kids spur confusion — and concerns. You can see below.
Texas lawmakers' attempts to ban school library books deemed inappropriate for kids spur confusion — and concerns https://t.co/WhiycpHp7a pic.twitter.com/ODMnQB27C9

— #BookLovers 📚 (@BookChat_) March 31, 2023
House Bill 900, which Speaker Dade Phelan has deemed a priority, would mandate a mandatory school library standard, ratings from booksellers before they sell them to schools, and the outlawing of some books that depict sexual conduct. It would also require parental permission to access library materials that contain sexual content permitted by the bill. The Public Education Committee advanced the bill on Wednesday, the same day that a Senate bill restricting school libraries' book selection was discussed in a committee hearing in the upper chamber.
Supporters of these policies claim that inappropriate literature that deals with topics best discussed at home, is overrun in schools. Opponents worry that novels that examine ethnicity, sexual orientation, and gender identity, as well as unusual, horrific situations that a student might not be comfortable expressing but could read about in a book, will end up being targeted. Other measures would make it simpler to file criminal charges against municipal librarians for granting patrons access to publications that were deemed unsuitable.
The law that targets school libraries is only the most recent front in a more significant conflict over the educational opportunities offered to children in public schools. Legislators restricted how educators might discuss divisive current events and America's history of racism in 2021. Legislators are debating motions this year that would limit discussions of gender identity and sexual orientation in the classroom and ban gay pride celebrations there.
Although LGBTQ-centered novels are not explicitly mentioned in the proposals, others are concerned that any enacted prohibitions will specifically target them.
"There's a lot of ways that these bills that are plainly aimed at attacking LGBTQ+ youth, and educators are going to sweep much broader," said Paige Duggins-Clay, a legal analyst at the Intercultural Development Research Association, a San Antonio education nonprofit. "Just the fact that we are debating these issues and debating the humanity and the dignity of queer youth is causing a lot of harm."
Email demands for an interview with Patterson were unanswered, but he refuted these claims. At the start of the hearing, Patterson stated, "This is not a fight about stifling minority views, and this is not a debate about race or gender, religion, or political ideology. Sexually explicit content is the one thing that all of the novels that this bill targets have in common.
Rating Books Content
Each company that distributes books to schools in the state is required by HB 900 to designate any book with references to or pictures of sex with one of two labels: sexually relevant or sexually explicit.
The bill defines "sexually relevant" as material that describes or portrays sexual activity and is part of the required school curriculum. It defines "sexually explicit" as material describing or illustrating sexual behavior that is "patently offensive" and not part of the required curriculum. State law defines "patently offensive" as materials that affront "current community standards of decency."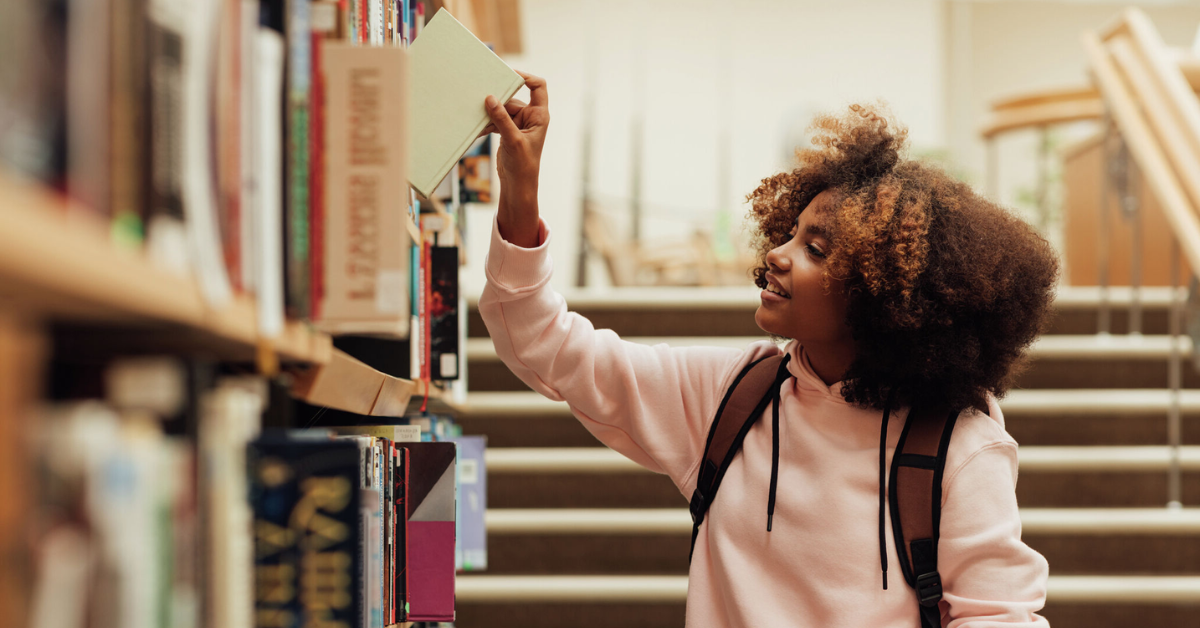 Vendors cannot sell to districts or open-enrollment charters any books they deem to have "sexually explicit material." Students wanting to check out "sexually relevant" material must get parental approval. And by September, sellers must retrospectively apply one of those two marks to every book they have sold to school districts. The identical list of books sold in the previous year must be presented yearly.
According to Shirley Robinson, executive director of the Texas Library Association, the rating requirement and its deadline will "create a state of turmoil" that will impede business in the state and reduce the amount of content that will be added to school libraries. According to Robinson, vendors might range from small, independent companies to well-known corporations and retailers like Amazon or Walmart.
"We're all trying to get at the same thing, which is to make sure that librarians and parents are partnering together for the best interest of our students," she said. "Where it starts to get really difficult is in some of the specific requirements of these bills that do not take into consideration how broad the state of Texas is."
With over 1,000 educational systems and roughly 5.3 million students, the state has many resources and capacities. Additionally, the legislation would mandate that school systems adhere to library collection criteria that would be decided upon by the State Library and Archives Commission after consulting with the State Board of Education.
Currently, the state's voluntary library standards make recommendations that school districts must take into account but are not obligated to abide by. A representative for the library commission stated that the state organization has no stance on the proposed measures for this year.
According to Robinson, school boards often establish policies to support district-level library standards, acting as a type of first line of defense to ensure the items are appropriate. Additionally, some rules govern exceptional circumstances, such as when a book needs to be replaced, and regulations that allow users to question the availability of specific books.
"There are so many processes and policies that are in place that are in accordance with our state and federal statutes that already comply with the Texas penal code," Robinson said, adding she and her colleagues "are trying to figure out" how HB 900 would change those.
The bill's text states that it would forbid the purchase of harmful materials and the possession, purchase, and acquisition of books classified as sexually explicit. It would also permit the exclusion of overtly offensive or inappropriate materials for educational purposes and acknowledge that the First Amendment does not protect obscene content.
However, according to librarians and educators, the bill's definitions might be interpreted in various ways. Moreover, some books with literary, academic, or other worth may be incorrectly labeled as sexually explicit.
Several librarians are concerned that the legislation will prevent children from accessing significant reading, which could exacerbate the mental health problems that the COVID-19 pandemic has already worsened. Students nationwide were impacted by the pandemic's disruptions, including school cancellations and social isolation. Youths from underrepresented communities could feel even more alone without books that reflect their lives.
"The concern here is that they are trying to go to a one-size-fits-all solution for libraries," said Lucy Podmore of the Texas Association of School Librarians. "Librarians know that campus needs vary from campus to campus."
There are no requirements for campuses to have trained librarians who must also hold a master's degree in library or information science, at least two years of experience teaching in a classroom, and certification. A certification requirement for campus librarians is not established under HB 900.
The Senate's Approach
Despite being comparable to HB 900, Senate Bill 13, a priority of Lt. Governor Dan Patrick, differs significantly. The law would mandate that a list of the books a child has checked out from the school library be made available to parents. Every time a student checks out a book from the school library, districts must inform parents who have chosen to receive this information, including the book's title, author, and genre.
However, the Senate proposal would establish new library requirements slightly differently than Bill 900. The education board would review and vote on proposed standards from the state library commission. The provisions would forbid harmful content and demand a commitment to keep pornography out of children's reach. The measures would have to be followed by school systems.
Look at some recent news here:
The bill's sponsor, Sen. Angela Paxton of McKinney, stated last week in a Senate committee meeting that a modified version of the law bans material that satisfies the FCC's definition of indecent material, which the Supreme Court has upheld. She added that the revised Bill 13 would clarify that school libraries are the only ones to which the standards for the library commission apply. The revised bill wasn't immediately available to The Texas Tribune.
"The premise of this bill is very simple," Paxton said. "No child should pick up a book in their school library and find inappropriate, harmful material within its pages."
The bill uses the definition of harmful material found in state law, which states that it must be repulsive and have no "redeeming social value" for children if it appeals to sex, nudity, or excrement.
Additionally, it would make it illegal for instructors or librarians to use the notion that a piece of literature has educational value as a defense against legal action under state law. That would open the door for educators to face legal action when they are accused of selling, disseminating, or displaying things that are considered damaging to children.
During their testimony before the Senate panel, some witnesses opposed that section of the measure and voiced concern that subjective assessments of what is and isn't harmful would be used unevenly and unfairly, leaving librarians and instructors with few options.
"The First Amendment of our Constitution protects everyone. Texas law should as well," David Wheeler, the owner of a game and comic store, testified during the hearing. "Librarians, book sellers, teachers and others should be protected if they in good faith believe that books that they have included in a collection, displayed or sold have literary, artistic, political or scientific value."
Paxton said the bill "does not do anything" to get librarians arrested and tolthat affirmative educational defenses have been used as an excuse.