Although illegal immigration from Canada into the United States is historically high, American authorities have started flying immigrants detained at the northern border south to Texas.
A Customs and Border Protection spokesperson told NBC News that at least two flights have already left Plattsburgh, New York, one on March 13 to Harlingen, Texas, and the other on March 21 to El Paso, carrying a total of 82 migrants who were kicked out by the Covid ban known as Title 42.
"Individuals will receive final processing at CBP [southwest border] facilities," said a CBP spokesperson. "All of these individuals were recently apprehended by [the U.S. Border Patrol] after crossing the northern U.S. border. These transfers are done to decompress facilities and better utilize resources and personnel."
The flights come as CBP records show that over the previous five months, the number of unlawful border crossings in the Swanton Sector of the U.S. border, which includes New Hampshire, Vermont, and a piece of northern New York, has risen to almost ten times its level during the same period last year.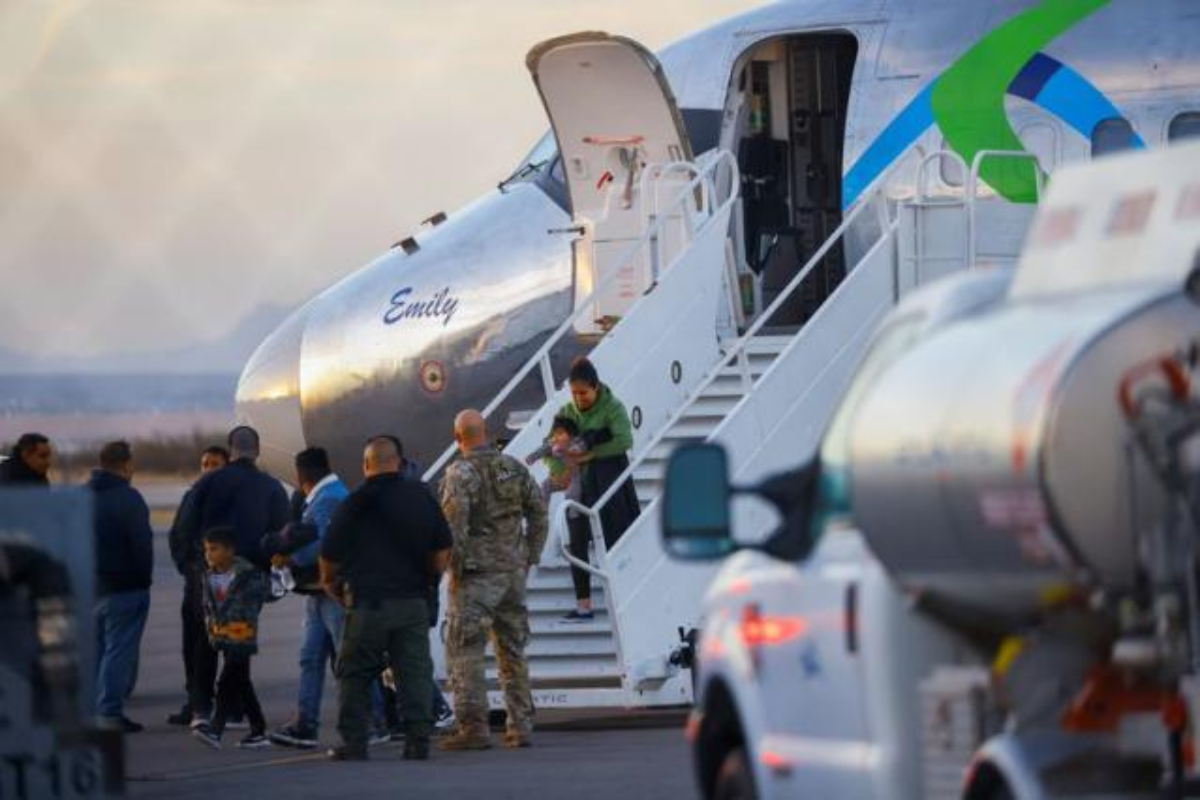 Almost 2,000 migrants were caught in the Swanton Sector between October 1 and February 28, compared to only 200 crossings during the same period the year before.
Also, check this recent news:
Most of the migrants entering the Swanton Sector, according to border officials and local law enforcement, come from Mexico. One immigrant, a Colombian who was not a citizen of Mexico, was the only foreigner aboard either of the two repatriation planes noted in March.
NBC News has previously reported on the rising number of Mexican migrants who fly visa-free from Cancun and Mexico City to Canada to reach the northern border before crossing the land border into the United States on foot, frequently with the aid of human traffickers or "coyotes." Other ethnicities, such as Haitians and Guatemalans, have also attempted to cross the border from Canada into the United States.
Rebel News tweeted that U.S. Customs and Border Protection agents allegedly drive migrants to the Canadian border, confirming previous reports. You can see below:
Residents and local law enforcement in heavily populated places like Clinton County, New York, said they would welcome more excellent federal assistance to deal with the migrant foot traffic. After crossing the border's often snow-covered woodland, some refugees had to be rescued and given frostbite treatment.
"Responding to the daily calls that we're getting of people knocking on doors in the middle of the night, being in storage sheds and garages, that makes it very, very difficult," Clinton County Sheriff David Favro said. "And that does tax our resources quite a bit. So we certainly could utilize more bodies."
Earlier this month, CBP detailed 25 extra agents, some from the southern border, to the Swanton Sector.
If you liked reading this article, follow us on our website, kerrvillebreakingnews.com, for more updates.