Some people living in west Dallas and near the Trinity River have expressed concern about the possibility of flash flooding each time it rains.
Over the last decade and a half, the city has increased its pumping capacity to transport water away from those areas more efficiently. Another significant achievement was accomplished on Thursday.
The Trinity River may be seen from the backyard of Caroline Gonzalez's home in west Dallas. She claims that she was present during the rapid flooding.
She explained, "We have all of the trash and waste coming from everywhere, and it comes all the way to my land, and it gets under my house, and we have trouble with the restroom." "We have all of the trash and material coming from everywhere,"
What Did She Say?
She remarked that this is not a healthy way to live. She stated that whenever the area was inundated, it gave off an odor similar to sewage. I must go to my mother's house, my sister's house, or my daughter's place now. The city began making significant improvements in 2012 to mitigate the potentially devastating impact that flooding can have.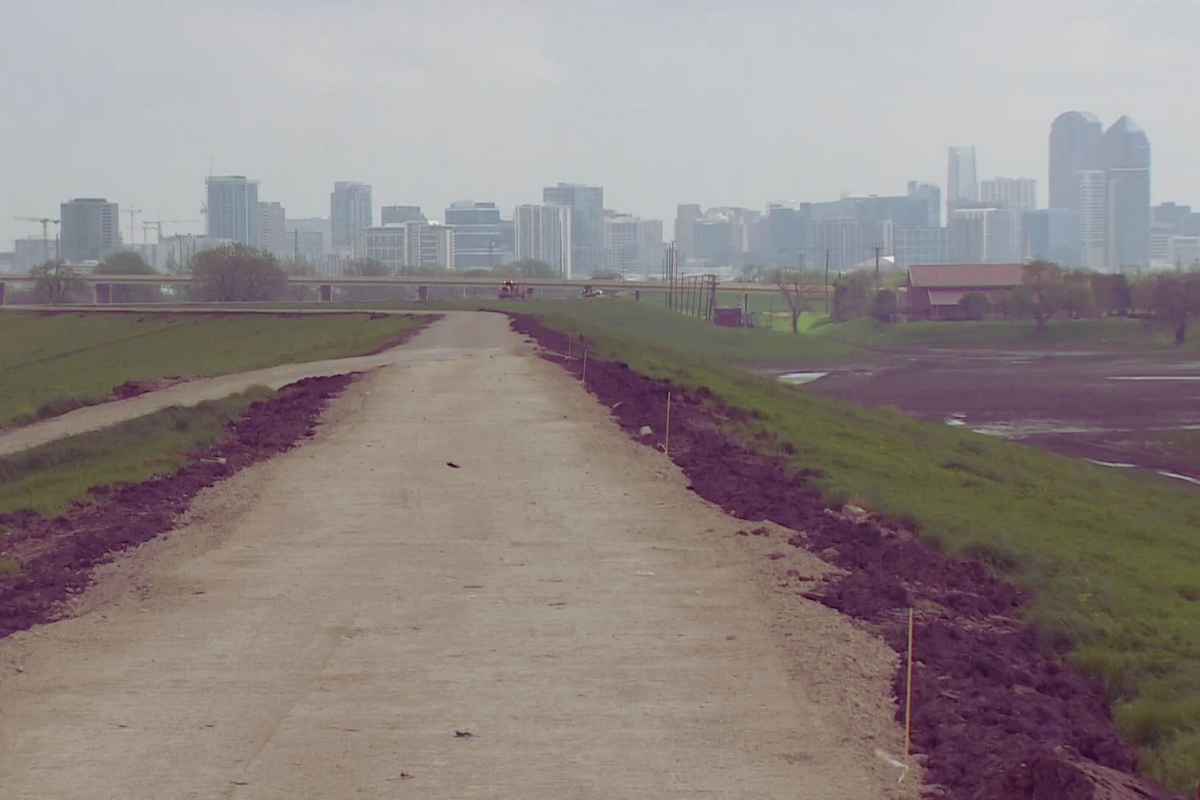 With support from the state and the federal government, the city's pumping capacity has more than tripled since renovations to the Pavaho Pump Station and the opening of the Able and Baker Pump Stations.
Gonzalez expressed his need for a pump station by saying, "I've been asking for one." "Omar eventually walked in, and I asked him what can we do, and he replied that we're working on it, and we're going to work on it," the speaker stated.
Also, check this news:
On Thursday, the city and the United States Army Corps of Engineers began construction on its newest addition, which is located off Mexicana Road and is called the Trinity Portland Pump Station. Omar Narvaez, the representative for District 6, stated that his constituents had "taken care of their own homes, you were empowered, and you made today happen."
A resident, Daniel Solis, said, "I think it will have a beneficial influence that it will make in the neighborhood." "As far as my concerns go, it's been well past due for a long time." The city thinks this will aid in preventing flooding for hundreds of properties in west Dallas.
"That makes me feel safer," Gonzalez added. "When they finally get this up and running, we are going to be so relieved, and then I won't have any more troubles."
The year 2025 is targeted for the opening of this pump station. In addition, future improvements will be made to two pump stations already in operation and the construction of a brand new pump station. It is hoped that by the year 2027, the entire project will be finished.