Families of the de@d and injured rejoiced in the state capitol one week before the mass sh**ting at Santa Fe High School marked its fifth anniversary. Greg Abbott, the governor, will soon sign a bill allowing the relatives of crime victims to view certain pieces of evidence before a trial.
State Senator Mayes Middleton introduced Senate Bill 435, which would permit prosecutors to provide video and autopsy reports to the families of murder victims even if the case has not yet gone to trial. It is also permitted for survivors of crimes involving murder to view this data. Before a trial, this kind of evidence is typically kept under wraps.
5th Anniversary Of Mass Shooting
The bill forbids recording or replicating the evidence and provides prosecutors the authority to demand that those who examine the evidence sign confidentiality agreements. Since the case has not yet gone to trial, many family members of those murdered or hurt during the Santa Fe mass sh**ting have been advocating for the passing of this measure.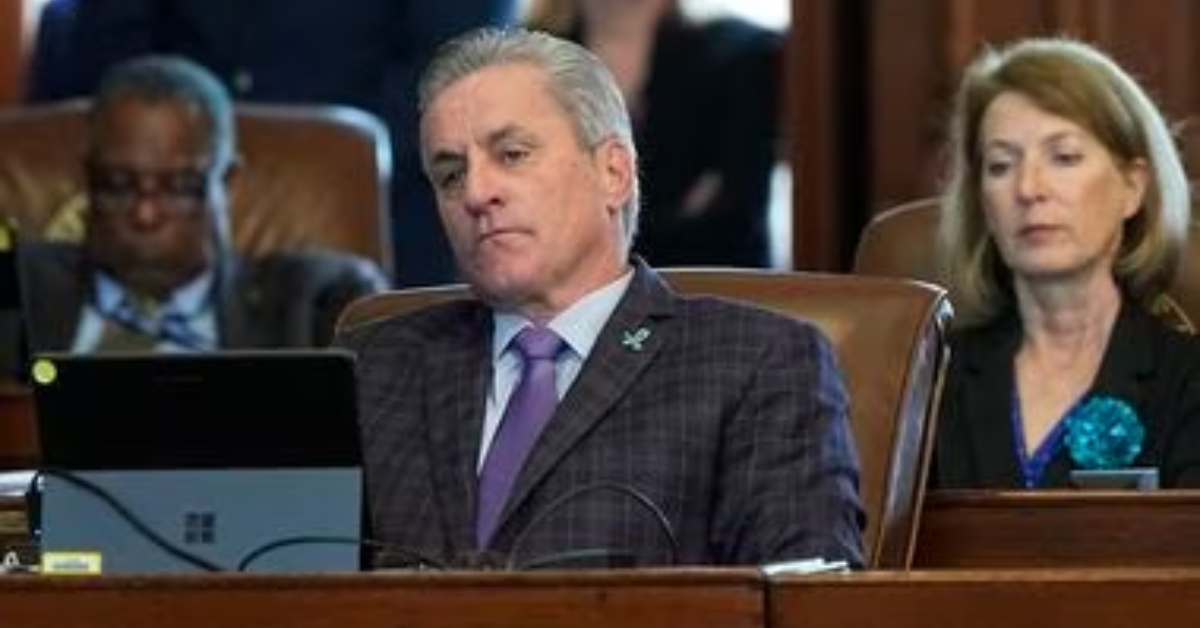 Dimitrios Pagourtzis, the accused gunman, was found incompetent to face trial in 2019, and as of yet, medical staff at North Texas State Hospital have been unable to recover his competency. The matter is still pending while his competency is being restored.
"It's a week before our five year landmark and it feels great to know that we accomplished something in this case. We moved the needle forward. A mass sh**ting was acknowledged and lawmakers paid attention to survivors for the first time in a long time," wrote Rhonda Hart, whose daughter Kimberly Vaughan was murdered during the sh**Ting.
Family members were concerned that this day wouldn't come because of the legislative process this measure underwent. The Senate Criminal Justice Committee was initially slated to hear testimony on the bill. Family members were only given a vague explanation for the sudden cancellation of the hearing due to problems with the bill's wording. State Representative Greg Bonnen introduced a "twin" of SB 435 in the House.
The House Homeland Security and Public Safety committee received the bill from Bonnen. The Senate then held its committee hearing but drastically trimmed the agenda at the last minute. The Senate's proposal was modified to effectively only cover the relatives of the victims in Santa Fe. Then, family members of other murder victims objected, claiming that the revised law established "different classes of victims."
KPRC 2 Houston tweeted that
Santa Fe evidence bill headed to Gov. Abbott's desk week before the 5th anniversary of a mass shooting. You can see below:
Santa Fe evidence bill headed to Gov. Abbott's desk week before 5th anniversary of mass shootinghttps://t.co/g95xpnj5GH

— KPRC 2 Houston (@KPRC2) May 11, 2023
The Senate approved Bonnen's bill, then it cleared the committee and received a majority vote in the House. However, the original, inclusive language was still present in Bonnen's measure. It looked that the bill would go to a conference committee to work out the final text because the House and Senate passed differing versions of the legislation. The House version of the law was approved by the Senate on Thursday, allowing Abbott to sign it.
"What a relief that it went back to its original wording. We worked very hard on this and it shows determination wins, everybJody wins. We get some kind of victims rights back that should have never been taken away to begin with. But here we are in a big victory for victims families. My heart has been needing some kind of temporary relief and this did it. Nothing but happy tears," wrote Rosie Stone, whose son Chris Stone was murdered during the Santa Fe mass sh**ting.
You can read the last news, which is mentioned below, to learn everything there is to know about mentioned news:
In the Santa Fe sh**ting, Scot Rice's wife, Flo, was shot multiple times in the legs but lived. Scot Rice stated that he wants to view the body cam footage of police officers to understand better what transpired on the day of the killings and to mentally prepare himself for when such footage may be shown in open court.
"After four long years working with our representatives and senators, we are elated for the news today that SB 435 is headed to the governor's desk after a rocky road and lot of up and down moments. Getting a bill written and through the system is not an easy task or for the faint of heart. I want to thank Senator Mayes Middleton and Representative Greg Bonnen for their perseverance and personal care they have given to the Santa Fe families," Scot Rice wrote in a statement to KPRC 2.
Stay tuned to read more exciting news on our website, kerrvillebreakingnews.com.