Hurricane-force winds and tornadoes ravage Texas and Louisiana. Tornadoes and a powerful storm system wreaked havoc on parts of Texas and Louisiana on Thursday, knocking out power to tens of thousands. Tornado warnings for the Dallas-Fort Worth area had expired by late afternoon, but strong winds and hail were still present, according to the National Weather Service.
More than 10 million people in North Texas, southern Oklahoma, and southwestern Arkansas were under a tornado watch Thursday evening. Hurricane-force wind gusts were reported further south in Texas, near San Antonio and Austin.
The twister struck about 100 miles east of Dallas, near the small town of Fouke, and moved northeast towards Texarkana at 55 mph, according to the weather service. According to poweroutage.us, nearly 350,000 people in Texas were without power as of Thursday evening.
Other news you might find informative:
According to Oncor Electricity Delivery Company maps, 110,000 customers in Dallas County and 42,000 in Collin County were without power. Over 4,700 people in northwest Louisiana were without power. Mayor Eric L. Johnson tweeted the details of the power outage. You can see the tweet below.
Oncor's map shows 110,000 customers in Dallas County without power and another 42,000 in Collin County.

— Office of Mayor Eric L. Johnson (@DallasMayor) March 3, 2023
He pointed out that Oncor is not a city of Dallas agency and serves the entire region. Because of the forecast, several school districts, including Dallas and Fort Worth, canceled after-school activities and events.
Flights Couldn't Take Off
Meanwhile, power outages have forced the cancellation of hundreds of flights into and out of Dallas. According to FlightAware.com, Dallas-Fort Worth International Airport and Dallas Love Field Airport have combined for over 400 cancellations.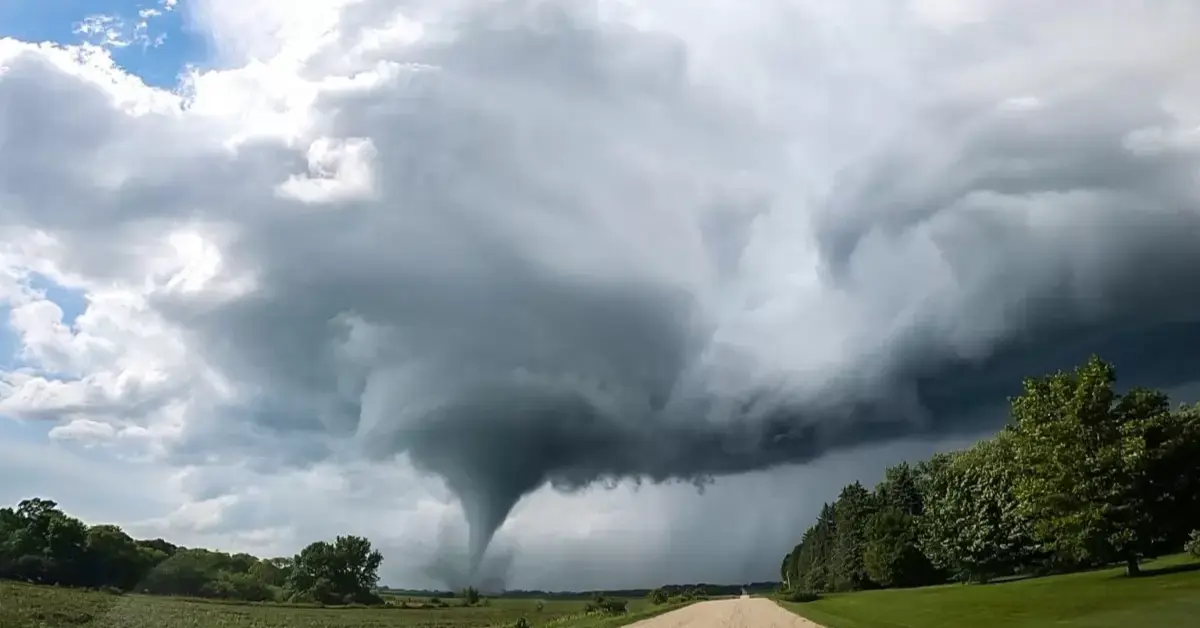 A tornado touched down near Louisiana State University in Shreveport, Louisiana, further east. The National Weather Service posted a video of an earlier tornado near Bert Kouns on Twitter. Storms will "continue to be capable of producing short-lived tornadoes" into the evening, according to the service.
"Be ready to take cover ahead of storms and when Tornado Warnings are issued," the Service warned on Twitter.
As per the news "This is the same system that hit California, and it's now in New Mexico, and it's going to cross Texas and then Arkansas," said Rich Thompson, lead forecaster for the Storm Prediction Center in Norman, Oklahoma. High winds and large hail, he said, were the most dangerous threats.
Here is a Tweet from NWS Shreveport about the tornado. scroll down to see the Tweeted video.
Here is footage of a tornado earlier in Shreveport near Bert Kouns around 5:40 p.m. Storms this evening will continue to be capable of producing short-lived tornadoes . Be prepared to take cover in advance of storms and when Tornado Warnings are issued. Credit: Jamey Bradshaw pic.twitter.com/FdE8IY8em6

— NWS Shreveport (@NWSShreveport) March 3, 2023
You may also like to read:
According to Foxnews.com Meteorologists say the storm dumped "once-in-a-generation" amounts of snow in California and Oregon, with up to 7 feet falling in some places. The snowfall, on the other hand, is credited with reducing, and in some cases eliminating, drought conditions in California.
If you found this article informative then make sure to bookmark our website Kerrvillebreackingnews.com for more future updates.