These bills are a response to a legislative push by several other Rio Grande Valley school districts who claim that STISD unfairly benefits from its ability to tax residents of Cameron, Hidalgo, and Willacy counties and that the community has strayed from the original mission that justified that taxing power.
Meanwhile, South Texas ISD has argued that criticizing districts are misrepresenting its financial situation, that it offers an essential service to the community, and that losing its taxing authority would endanger its very existence.
Muoz informed The Monitor on Friday that House Bills 5294 and 5296 provide a solid framework for discussing potential adjustments to the funding structure for STISD. One of those proposals would subject district voters to paying STISD like how open-enrollment charter schools are supported.
The other lays out a multi-year phaseout of the district's taxing abilities without putting it to the voters. According to Muoz, these measures provide a solid framework for discussing the district's revenue sources.
"We intended to present a number of possibilities that might also be open to additional revisions. We submitted both proposals for that purpose, he said.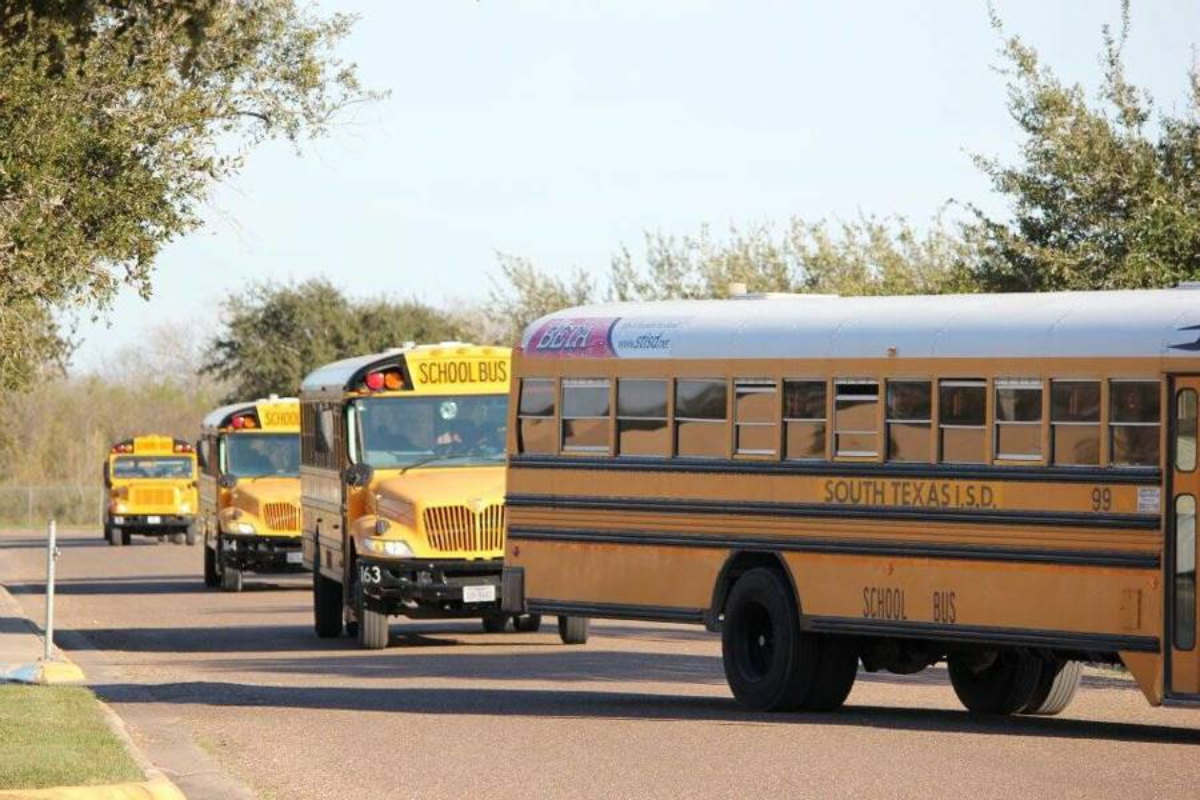 The bills aren't meant as a criticism of South Texas ISD, Muñoz said. He asserted that the public deserves to hear about tax-related issues.
"That doesn't imply that we support or oppose somebody. But if it's an issue that's brought forward, and that we need to look into and work on, then that's what we're going do," he said.
Other lawmakers in the three-county region that STISD represents have remained largely silent on the subject in public so far. Although many have stated it is a topic worth addressing, none has yet to adopt a definite position.
Also, check this news:
State Rep. Terry Canales, D-Edinburg, originally floated the idea of filing his legislation on that front at the beginning of the push but didn't do so and hasn't spoken up about the matter since.
Eliminating our taxing authority of less than a nickel is not gonna benefit anybody. In fact, it's gonna hurt a lot of people: 4,300 kids and 680 employees. That's what it's gonna do. Education should not be about that.
Legislators have been getting plenty of feedback about the matter. The South Texas ISD has started a campaign to oppose legislation that would cut off financing for the district, and opponents have also been meeting with lawmakers.
The district claims in a statement that it is evaluating Muoz's legislation, which it claimed would "cripple" its capacity to provide education.
Superintendent Marco Antonio Lara, Jr. stated at a February press conference in the district that "it serves no use." "Nobody will gain from eliminating our taxing authority for less than a nickel. It will hurt many people: 4,300 students and 680 employees. That is what it will accomplish. That shouldn't be the focus of education.
Parents and staff present applauded in response to that statement. Muoz declared he would discuss the bills with the South Texas ISD administration. However, Lara stated that finding a middle ground waduring that press conference was extremely unlikely.
I'm not clear why we would need to compromise, or what that compromise would look like, he remarked.
Munoz's bills are a long way from being approved as law. Hearings will be held first, and they must pass the committee. Edinburg CISD Board President Mike Farias said crucial districts would continue pushing during that process.
Give us — the voters — the opportunity to vote on whether we want to spend that extra nickel or not. Give us the opportunity.
The Monitor tweeted that Facing a legislative push to reform funding, South Texas ISD begins countermeasures. You can see below:
The Edinburg school administration, arguably the loudest voice among the critics, had gone so far as to brief their city council on the subject and make a last-minute dash to Austin the day before the filing deadline — when the bills were filed — to argue their case.
"There's gonna be public hearings, and we're gonna coordinate on those public hearings and participate as far as superintendents. Also, I'm working to encourage board members to attend the hearings, added Farias.
Farias disputed that STISD couldn't successfully be funded like to other charters and that abolishing its taxes would be a killing blow for the district. He described reform of the financing — particularly deciding that reform at the ballot box — as a measure of fairness.
"Give us — the people — the option to vote on whether we want to spend that extra nickel or not," Farias said. "Please give us the chance. When it came to South Texas College, we got the chance to cast a ballot, but we were never given the chance to do so for South Texas ISD.