After leading the Longhorns to the Final Eight of the 2023 NCAA Tournament, Texas has reached an agreement with Rodney Terry that will see him promoted to full-time head coach at the university.
The sources who spoke with Matt Norlander of CBS Sports, the transfer was announced Monday evening, and Terry agreed to a contract worth $15.3 million over five years.
Texas Promotes Rodney Terry
Terry, who took over the team after former coach Chris Beard was fired in the middle of the season, coached the Longhorns to the title of the Big 12 Tournament and had Texas on the verge of qualifying for its second-ever Final Four. However, the Longhorns were eliminated by Miami in the Midwest Regional final on Sunday. On Tuesday at eleven in the morning, a news conference will be held at the University of Texas to introduce him formally.
Terry, now 55, served as a head coach at Fresno State for seven years and at UTEP for three years before becoming a member of Beard's staff for the 2021-22 season.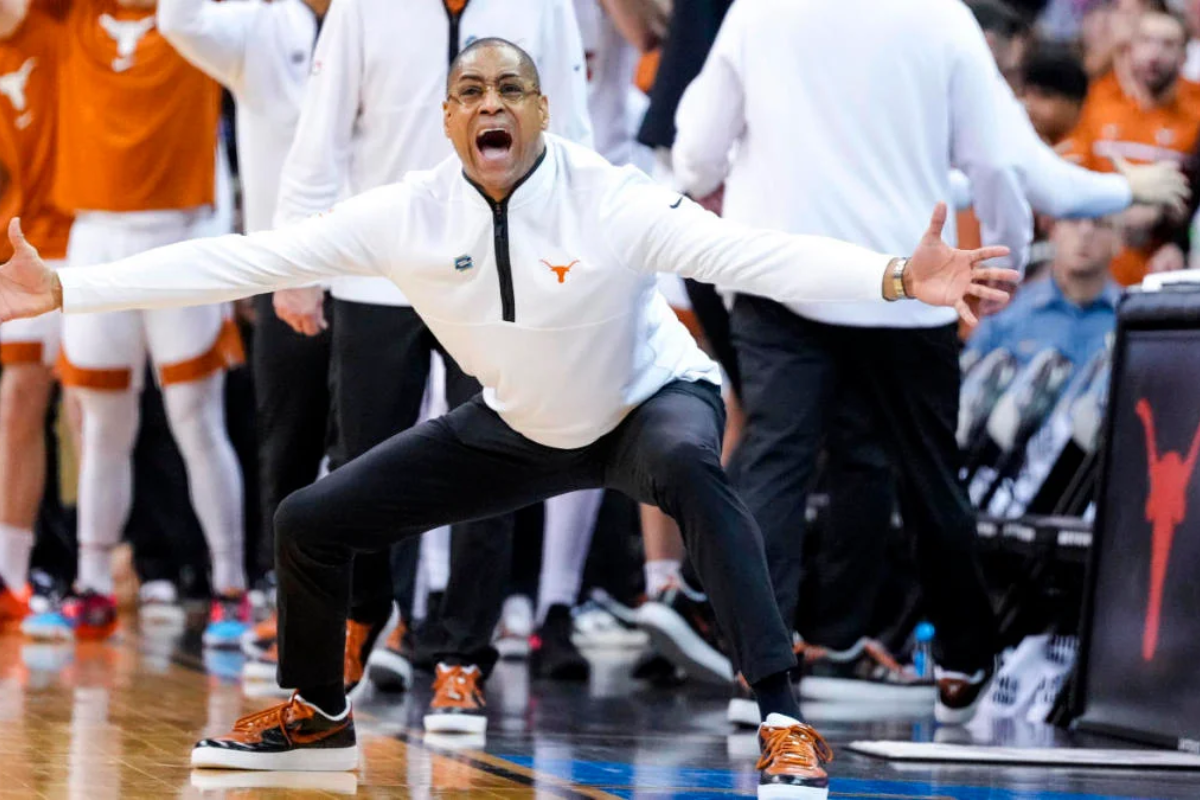 After being elevated to the post following Beard's arrest for an alleged felony assault in December, Texas went 22-7 during his brief term as head coach after he was elevated to the role. Beard was let go by Texas on January 5 despite the charges against him.
Chris Del Conte, the athletic director of the Longhorns, decided to promote Terry because he wanted to give the position to someone who had strong ties to the state and had gained the players' respect on the current squad despite the difficulty of the previous season. Terry is originally from the suburbs of Houston, and he worked as an assistant coach at Texas under Rick Barnes from 2002 to 2011, including the Longhorns' sole trip to the Final Four.
Blair Channing Rae tweeted Where is the new Head Coach contract for Rodney Terry? You can see below:
Where is the new Head Coach contract for Rodney Terry?

What's the hold up Texas? This man is doing it all, promote him already!! #MarchMadness pic.twitter.com/wZebLvzQzz

— blair channing rae (@iWriterGirl) March 25, 2023
The University of Texas will compete in the Big 12 for one more year before moving to the Southeastern Conference for the 2024–25 season.
Continue to read these articles:
This year's No. 2 seed for the Longhorns in the NCAA Tournament was the team's highest in the tournament since 2008, and the team also had its deepest run in the game since 2008.