Galveston County and Harris County saw flash flooding on Tuesday due to strong thunderstorms that passed through the Houston area.
A number of drivers were taken aback by how rapidly it began to rain. An inch and a half to three inches of rain fell in the hour or so that followed south of Humble.
"It's unbelievable you know," said Jose Medina. "It took just a couple of minutes, and it got flooded quick."
According to Sheriff Ed Gonzalez of Harris County, Texas, deputies responded to various cases involving flooding. One incident had a person using a wheelchair who became trapped in rising water, and another involved multiple driver becoming stopped on a flooded street.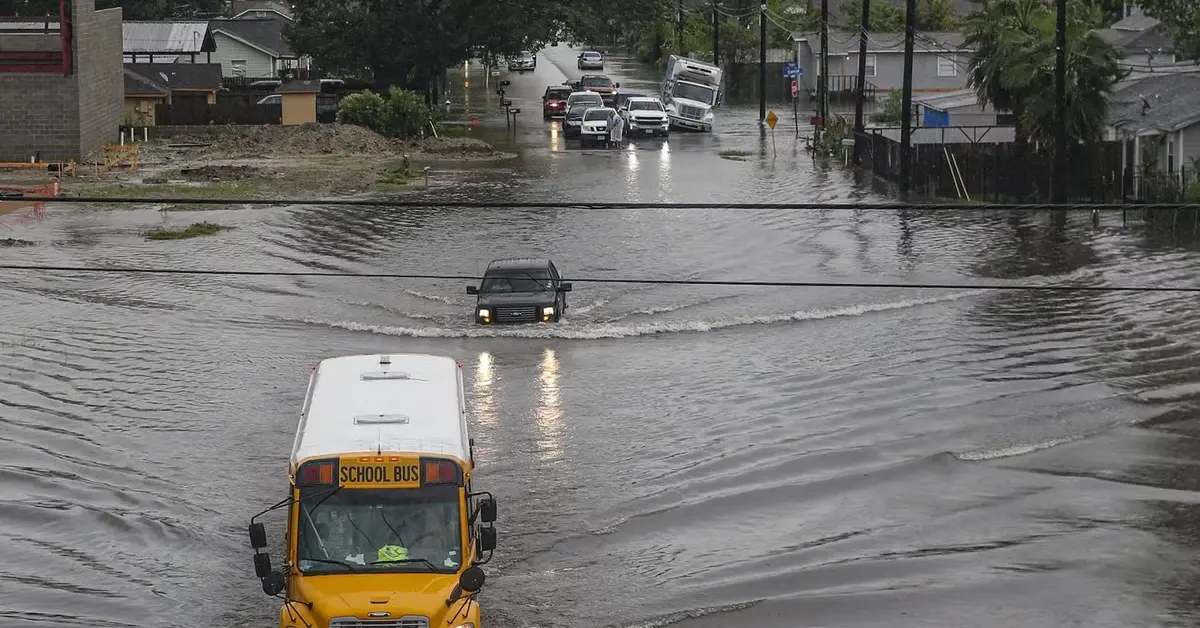 "The water, I couldn't see it," said Jonathan Garcia, a stranded motorist. "I was driving straight, and I didn't see the water.  [My car] just turned off."
On Tuesday afternoon, the fire broke out at Dickinson's oldest residence, which was located in Galveston County. According to the authorities, lightning was most likely what caused the damage. In the aftermath of the incident, three firefighters had to be transported to the hospital for treatment of possible smoke inhalation.
You can also check the interesting news about floods, tornadoes, and storms:
"We had numerous lighting strikes within the timeframe of this call," said Chief Keith Morgan from Dickinson Volunteer Fire Department.