A comprehensive education plan filed in the Texas Senate late Friday would allow families to use government money to send their children to private schools, allow parents to examine instruction material, and change gender and sexual orientation education in all grades.
Senate Bill 8, Lt. Gov. Dan Patrick's centerpiece education initiative, would give families up to $8,000 per student in government money for private schooling through an educational savings account.
COVID-19 Outbreak Shut Down Schools
Patrick has failed before. Rural Republican lawmakers have resisted similar legislation because it takes money from public schools, which underpin their tiny communities. This year's law entirely funds smaller districts with less than 20,000 pupils for two years. Texas schools get $6,160 per pupil annually.
State financing is based on average student daily attendance, which would hurt metropolitan districts with more private schools. Since the COVID-19 outbreak shut down schools, Republicans have focused on parental rights, including savings account requirements. Conservatives have pushed several classroom reforms in the three years afterward.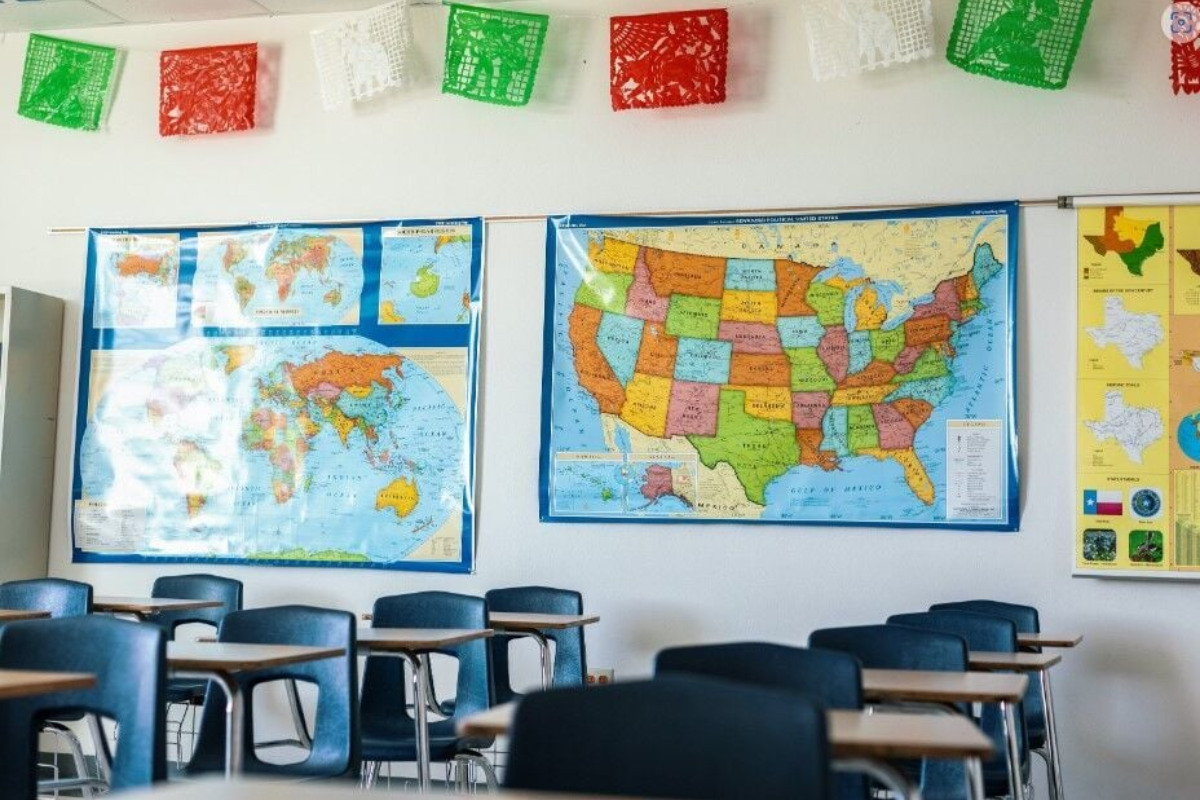 The law scrutinizes gender identity and sexuality lessons. It resembles a controversial Florida statute. The law announced late Friday prohibits schools from providing courses to any grade level that is not "age-appropriate or developmentally suitable." Parents must use parent portals to review schoolwork. Parents could also opt out of gender and sexuality education.
To ensure teachers comply with state legislation, schools may monitor lessons. School-choice advocates often use sexual orientation and gender education as a reason to withdraw their children and tax dollars from public schools. The new bill allows them to do so while forbidding such teachings.
Any mental, emotional, or physical health changes must be reported to parents. Senate Bill 9 would also give teachers "across the board" salary hikes, improve classroom funding, establish and fund mentor and teacher residency programs, and provide free pre-K for classroom teachers' children in districts that offer it, according to the bill's author's news release.
State Sen. Brandon Creighton, R-Conroe, the bill's sponsor, described the law as a compromise between "parents, educators, employers, and children" in a statement.
"Educating the next generation of Texans is the most fundamental responsibility we have, and I authored Senate Bill 8 to place parents, not government, squarely in the center of the decisions for their children," he said. "Giving parents the power to determine the best school for their child will encourage competition and innovation, ensuring that each Texas student has the opportunity to succeed."
On Friday, Creighton requested an expedited ruling from Texas Attorney General Ken Paxton on whether his bill violates the Texas Constitution by diverting public dollars to private religious institutions, specifically its educational savings accounts provision. Creighton wondered if the Blain Amendments, related to Texas constitutional provisions, were "likewise unconstitutional" after recent U.S. Supreme Court rulings. State Sen.
Angela Paxton, the wife to the attorney general, introduced legislation this week to eliminate "the constitutional clause that forbids the allocation of state money or property for the benefit of any sect, religious society, or theological or religious seminary."
Catholic leaders said Friday that Creighton's plan raised serious considerations regarding religious freedom, particularly about the Blain Amendments' anti-Catholic underpinnings. "In general, it's an excellent law and a good start," said Texas Catholic Conference of Bishops executive director Jennifer Allmon. "Good start."
You might also think about the following:
Raise Your Hand Texas executive director Michelle Smith said, "School vouchers, no matter what they are called, divert scarce public education funds to private schools and vendors not required to comply with federal protections for students with disabilities or report and track spending and student performance."
MySA tweeted that Texas families would get $8,000 in tax dollars to send students to a private school in a sweeping 'parental rights' bill backed by Lt. Gov. You can check below
Texas families would get $8,000 in tax dollars to send students to private school in sweeping 'parental rights' bill backed by Lt. Gov. https://t.co/2v4jTOZOLk

— MySA (@mySA) March 11, 2023
Both Patrick, who presides over the state Senate, and Gov. Greg Abbott have made "school choice" a priority this session, with Abbott calling it an emergency item and urging lawmakers to pass education savings accounts. This voucher-like program would give parents who opt out of public education state money to pay for private school tuition, online schooling, or private tutors.
Abbott has promoted education savings accounts at numerous state private schools.
"That will give all parents the ability to choose the best education option for their child," he said during a parental rights event in Corpus Christi last month, where he announced his support for such a program. "The bottom line is this: This is really about freedom."
The bill's future is uncertain despite Patrick and Abbott's support for taxpayer-funded private school scholarships. House Democrats and rural Republicans have generally opposed measures that would take money from rural schools. It's unclear if the bill's extra financing for rural schools will garner lower chamber support this year. Over the first two years, a school district with fewer than 20,000 kids would get $10,000 per education savings account student.
The 2023 Texas Tribune Festival, held Sept. 21–23 outside the Texas Capitol, will include big, daring ideas about politics, public policy, and the day's news. Tribune members save big on tickets in May. Join or renew today by donating.