An official from Cameron County stated that a tornado that struck at 4 a.m. on Saturday in the southern coast of Texas, close to the border with Mexico, resulted in the de@th of one person and the injury of a dozen others.
Officials from Port Isabel stated earlier that there had been two fatalities reported in the Laguna Heights neighborhood, which is located between Port Isabel and Laguna Vista.
The damage to the mobile home of one person "basically crushed" them, according to Cameron County Judge Eddie Trevio Jr.  "Just, you know, the last time we had a weather fatality in the area, or just across the valley in general, it's been quite a while. So it's unfortunate," he said.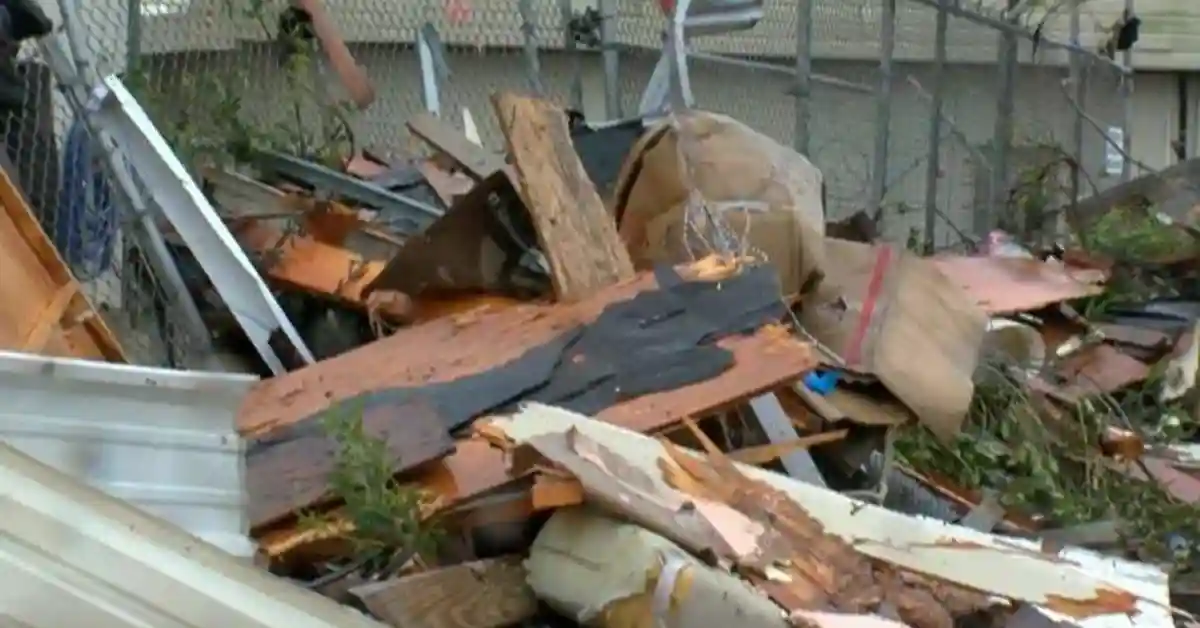 He stated that 11 people have been transported to hospitals with injuries that do not pose a threat to their lives, and after another person was taken to Valley Regional Medical Center with additional injuries, he said that the total number of people sent to hospitals now stands at 12.
If you are interested to check the news about floods and storms, check out the link below:
In a preliminary report on the damage, the National Weather Service stated that an EF1 tornado, which can have wind speeds ranging from 86 to 110 miles per hour, touched down between the hours of 4:01 and 4:06 in the morning.
Trevio said that there are 38 persons taking refuge in a makeshift shelter in Port Isabel.
"We know there are certain people who may have had some property damage, but are reluctant to leave, because they're afraid of being vandalized or impacted," he said.
One of the worst tornadoes in US history ravaged Natchez, MS. Numerous boats were sunk on the Mississippi River, contributing to a very high death toll. The estimated F4 killed at least 317 people, making this event America's second-deadliest tornado.
Laguna Heights is subject to a nightly curfew from 11 p.m. to 6 a.m. until Tuesday morning because of restrictions placed on the region by Cameron County officials, who have also prohibited non-locals from visiting the neighborhood.
According to the weather service, tornadoes are extremely uncommon in the region and only appear once every few years, on average.