Before Title 42's expiration on Thursday, the mayor of Laredo, Texas, Victor Trevino, told CNN that his border city is prepared for "a hurricane coming" as hundreds of troops and government workers are being moved to the southern border in anticipation of an expected influx of migrants.
Trevino—who declared a state of emergency last month—said Laredo does not have the "financial resources" needed to help migrants crossing the border, according to Politico, adding he can "see the storm coming" as Title 42, a pandemic-era policy that blocks migrants seeking asylum at the border, is lifted.

El Paso Mayor Oscar Leeser—who also declared a state of emergency—said his city is preparing "for the unknown" number of migrants crossing the border after Title 42 is lifted.

Brownsville Mayor Trey Mendez said his city is "in a perfect position" and that Brownsville has allocated nearly $6 million to process migrants coming into the city, adding, "We have a pretty good idea what to expect."

President Joe Biden suggested Tuesday the southern border would be "chaotic for a while" after Title 42 is lifted. However, the White House said it had a "robust multi-agency plan to manage" the border humanely.
Mendez said the "only way I see any sort of breakdown" at the border is "if we don't continue to have the Jand communication that we have had with our federal partners or if we get an extreme amount of people that we're not expecting."
Secretary of Homeland Security argues that terminating Title 42 "does not mean our border is open" and that there will be "tougher consequences for people who cross the border illegally." Mayorkas also claimed that the department is "surging personnel to the border."
According to Mayorkas, that is the number of government employees that Homeland Security is dispatching to the southern border. 1,400 of these work for Homeland Security, 1,000 are processing coordinators, and the Department of Defense employs 1,500. You must also look at some recent news about 3-Year-Old Girl Fatally Sh**ts 4-Year-Old Sister in Texas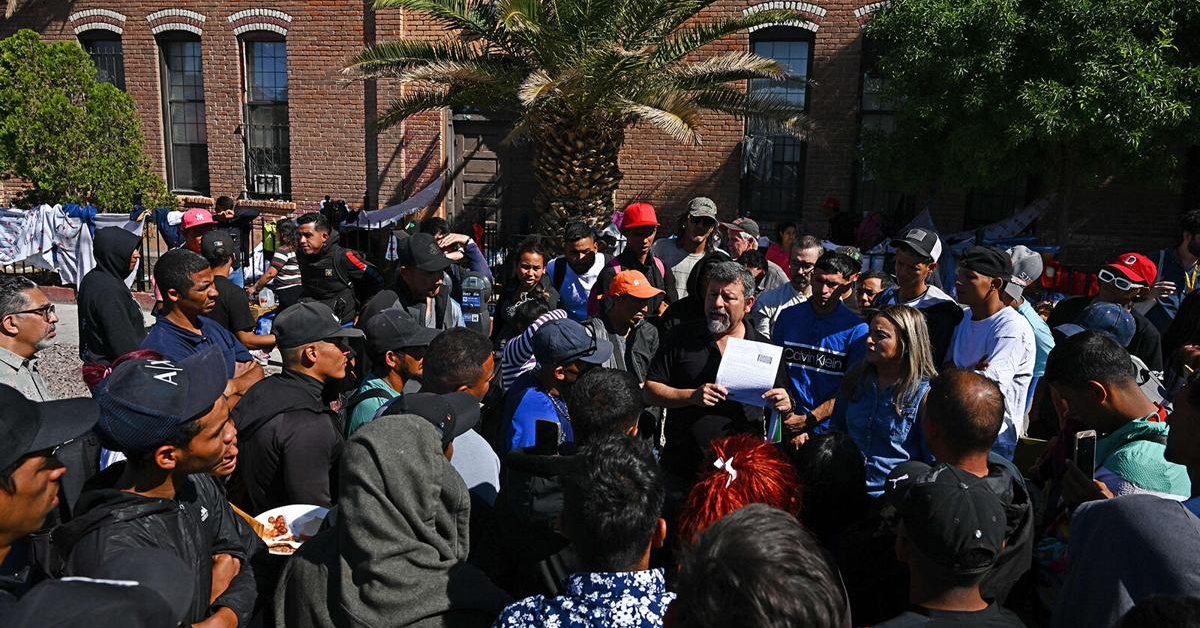 In 2020, former President Donald Trump and the head of the Centers for Disease Control and Prevention passed Title 42, which gave the United States the authority to turn away migrants at the Canadian and Mexican borders, even those requesting asylum.
A section of the Public Health Service Law from 1944 that permits the government to take immediate action to stop the spread of disease contains the policy.
Sports Circus Int tweeted that Texas Border Cities Prepare For A 'Hurricane Coming' As Title 42 Expires. You can see below:
Texas Border Cities Prepare For A 'Hurricane Coming' As Title 42 Expires https://t.co/Dm8T8vOGn2 pic.twitter.com/7JTeLQ88BO

— SPORTS CIRCUS INT. (@SPORTSCIRCUSINT) May 11, 2023
In April 2022, Biden made an attempt to lift the restriction, but a federal judge rejected it because his administration had broken administrative law and that doing so would put the public at "significant risk of harm." You can also search the latest news about Ted Cruz Faces Criticism After Texas Mall Massacre Ki!!s Eight
In November, a district judge permitted the Biden Administration to end the program after declaring it to be "arbitrary and capricious." The policy will be officially abolished on Thursday as the United States finishes its national Covid public health emergency.
If you like what we are doing and want to show your support, you must follow us on Twitter.