Texas lawmakers were ready to scrap state auto safety inspections Thursday night. House Bill 3297, written by Rep. Cody Harris (R-Palestine), passed the Texas House and might be voted on by the Senate on Friday. It would reach the governor if passed.
Certified vehicle inspectors throughout the state are protesting, saying the law might lead to more hazardous automobiles on Texas roadways and that the state will continue to collect money from drivers after inspections end.
Even if state safety inspections are discontinued, drivers in the DFW region, whose big urban counties are under federal emissions testing regulations, must undergo a yearly emissions check.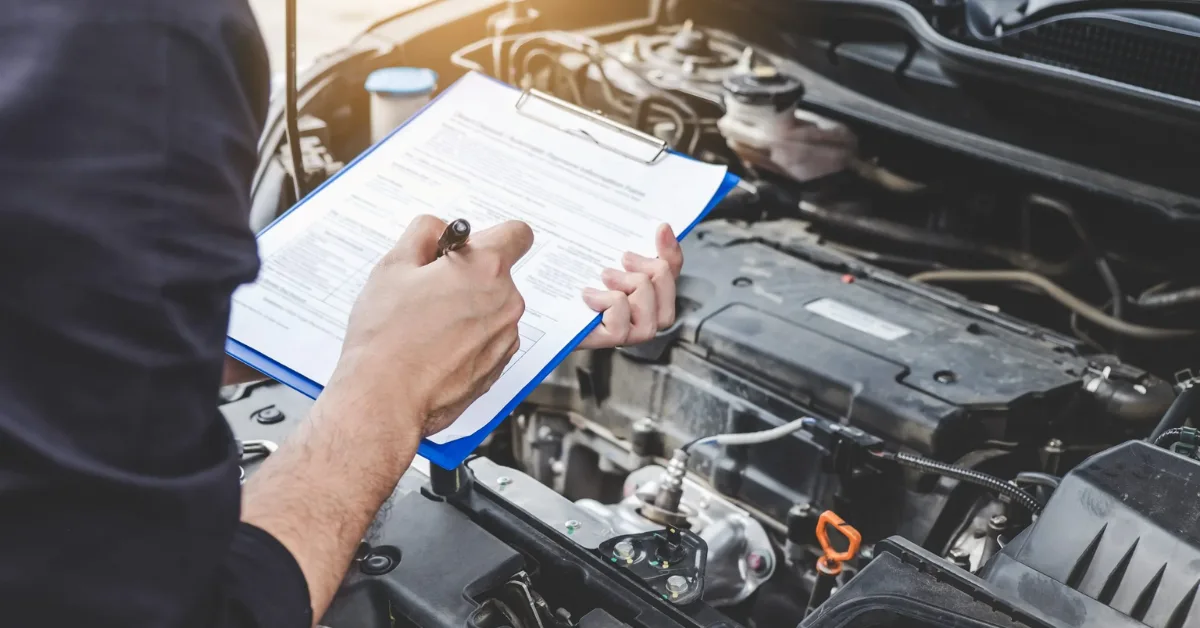 Republican lawmakers have long sought to eliminate safety inspections, contending that they burden car owners and offer little motorist protection.
"If you have bald tires, that's up to you. I mean, it's a personal responsibility. If you have bald tires go replace your tires, Rep. Craig Goldman (R-Fort Worth) told NBC 5 Investigates in an April interview. Goldman has helped lead the charge to kill vehicle inspections in this year's legislative session.
State-licensed automobile examiners argue that bald tires and faulty brakes damage more than just the driver.
"An unsafe vehicle is not only unsafe to the owner of that car and the other occupants, it's unsafe to everybody else on the road", said Greg Cole who heads the Texas Vehicle Inspection Association, which represents state-licensed shops and inspector statewide.
Cole said those stores help drivers detect significant safety issues daily.
"We see a lot of unaware people coming in with, 'I didn't know the tires were bad,' they didn't know what a 'wear bar' is," Cole told NBC 5 Investigates.
State inspection systems have variable safety results nationally. In Texas, a months-long NBC 5 investigation found that the program is rife with fraud, making it impossible to assess its efficacy.
Should you be interested in doing so, please follow the instructions that are provided below and click on the link that has been supplied for you:
According to law enforcement, inspection businesses cheated by passing automobiles for payment in our reports. Travis County detectives informed NBC 5 Investigates that five million Texas autos received phony inspections.
"Vehicle was never there, they never checked insurance on it, nothing", said Sgt. Jose Escribano who heads a special vehicle fraud investigation unit with the Travis County Constables, Precinct 3.
That deception infuriates honest store owners and raises questions about inspection efficacy.
"So, yeah. How good is the data that we have at that point?" Cole said.
The NBC 5 investigation prompted the Texas Department of Public Safety to tighten down on bogus inspections. The DPS director has pledged to work with the state's Commission on Environmental Quality to remedy the emissions inspection computer system gaps that allow inspectors to falsify inspection results.
Some legislators say that cheating is another cause to abolish the program.
"Until you give me the solution of how to get rid of the fraud and abuse that is rampant across the state with fake inspections, then my opinion is the why do we have the inspections at all," Rep. Goldman said in that April interview.
Some Democrats argue that unchecked autos put families in danger.
"I mean, there's a reason why we have inspections. We want to make sure that these cars are safe. We want to make sure that people are, you know, changing their windshield wipers and their tires are good", said Rep. Ramon Romero (D-Fort Worth).
Even without inspections, the state will collect your money. The present plan would merely change the $7.50 state inspection cost to a new automobile registration fee.
"This is a new tax because there's no service, no benefit, you know, to the motoring public anymore," Cole said.
However, lawmakers and legislative staffers who support eliminating inspections told NBC 5 Investigate that the state must continue to collect the fees because the money goes to the state mobility fund, which funds transportation projects. Lawmakers don't want the fund to be affected if inspections are eliminated.
NBC tweeted that The Texas legislature is on the verge of eliminating vehicle safety inspections, but fees would remain. You can see below:
The Texas legislature is on the verge of eliminating vehicle safety inspections, but fees would remain https://t.co/xHbdkIZrbG

— NBC DFW (@NBCDFW) May 19, 2023
The mobility fund's financial stability delayed previous legislative efforts to terminate inspections. The Texas Senate adjourned Thursday night without taking action on the inspection abolition measure. On Thursday, lawmakers discussed amending the measure to delay safety inspection elimination by a year or two to give inspection businesses and state agencies time to react.
Stay tuned to read more exciting news on our website, kerrvillebreakingnews.com.