The specifics and decision-making underlying the Senate Finance Committee's current budget endeavor, which spans more than 1,000 pages, were mostly worked out behind closed doors.
State agencies, advocacy groups, and private citizens made requests totaling tens of billions of dollars, which were debated in smaller committee work groups not subject to open meeting laws.
In less than two months, the whole committee heard roughly 100 hours of public testimony on the budget plan at nearly two dozen meetings. The gathering on Monday provided the first clear picture of possible winners and losers. The revised bill will be evaluated by the committee before a formal vote, which is scheduled for mid-April.
The House Committee Version
Senate budget leaders refused to authorize $1 billion in initiatives proposed by colleges and universities that would have allowed them to freeze tuition for two years. Such financing is included in the House committee version, setting up tuition freezes for a clash in future discussions.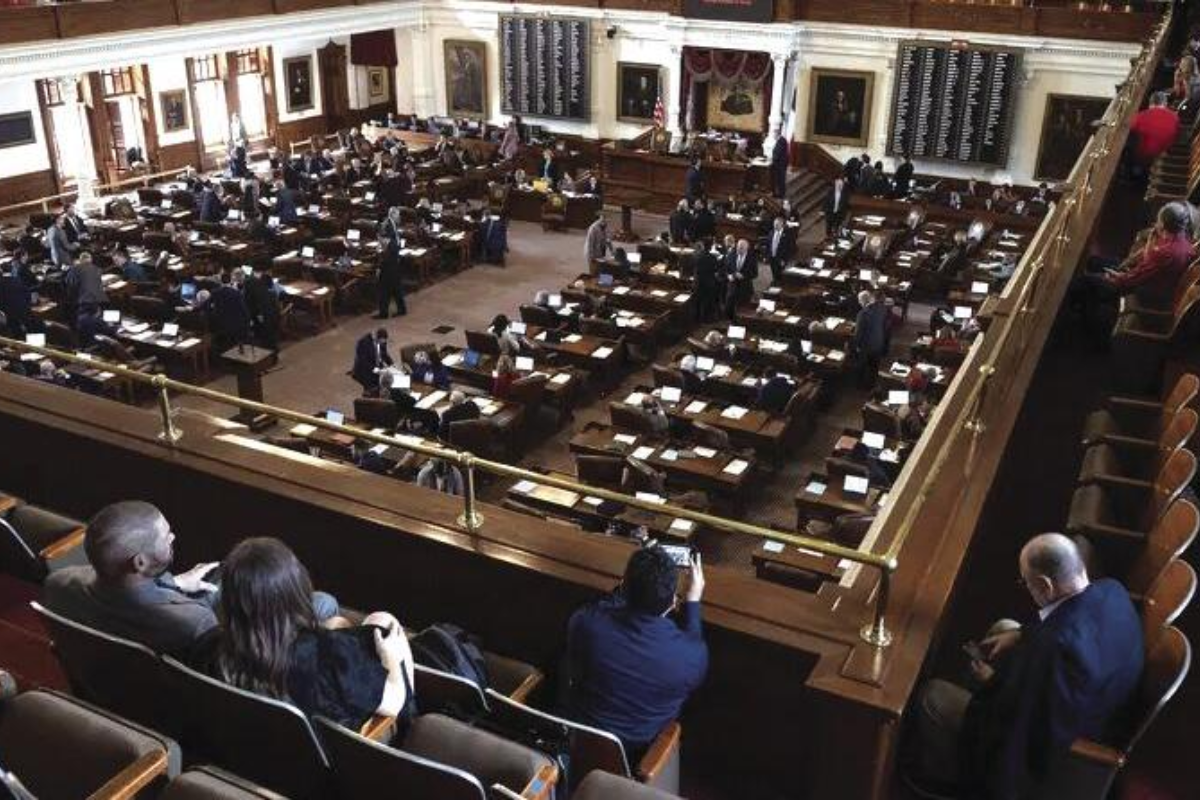 Senators added a clause to the budget on Monday that tied financing to a prohibition on diversity, inclusion, and equity offices on college and university campuses. The bill was approved on a Republican party-line vote, with three Democrats voting against it. The Senate approved $500 million for broadband programs and $1 billion for a Texas "water fund" to assist in financing future water projects.
They also set aside $18 million over the next two years for foster care programs for children who do not have permanent placements. When the state cannot find a suitable arrangement for a child who has been removed from his or her home, the Department of Family and Protective Services is required to provide temporary emergency care until a suitable placement can be found.
The additional funding, which would improve security at facilities and help pay for nurses and other caregivers, was omitted from a House version of the bill that was approved earlier this week. Both chambers increased payments to family members who care for foster children. In addition, the panel set aside $1 million to assist county election workers in receiving security training in response to an increase in violence and threats directed at those employees.
Senators also provided more than $500 million in new funding to the Texas Department of Public Safety, including funds for 250 new officers, $381.5 million to renovate the Williamson County training facility, and tens of millions for bulletproof windshields, new helicopters, and upgraded communications equipment.
Most recent post and news here:
Senate budget writers decided to fund Gov. Greg Abbott's $150 million disaster relief fund, which he controls — and through which he has been paying for Operation Lone Star, his border mission that has cost more than $4 billion in less than two years. After the current budget cycle, the border mission funding will likely be transferred out of Abbott's office, with lawmakers indicating support for an estimated $4.6 billion in funding through state agencies.
They declined to commit another $150 million to Abbott's Texas Enterprise Fund, an economic development program often criticized for its potential for cronyism. However, they advocated supporting the governor's victim assistance program and $55 million for his film incentive program.
On some of Abbott's favorite shows, they were kinder to him than the House. House budget writers supported the victim's relief fund but refused to spend any money on Abbott's other three priority programs.
The proposal for the next state budget, which begins in September and runs through most of 2025, has not yet been made public. Specifics will be published when the Senate Finance Committee takes a formal vote to transmit its budget bill to the full Senate for debate, which is expected in mid-April.
Joan Huffman tweeted that The Senate Committee on Finance just unanimously adopted the Workgroup Recommendations for each Article of the Senate's budget BIG thanks to my colleagues & my staff for their many months of hard work & efforts to help advance this historic & conservative budget. You can see below:
The Senate Committee on Finance just unanimously adopted the Workgroup Recommendations for each Article of the Senate's budget. BIG thanks to my colleagues & my staff for their many months of hard work & their efforts to help advance this historic & conservative budget. #txlege pic.twitter.com/q1SZWp94kS

— Joan Huffman (@joanhuffman) March 27, 2023
An early version of the Senate plan spends $130.1 billion in general revenue and roughly $289 billion in state and federal funds, identical to the Texas House's initial proposal. The House Appropriations Committee proposed spending $306.9 billion last week, including $136.2 billion in general revenue. The budget is expected to be passed by the entire House next week.
State executives realized in January that lawmakers would convene their 140-day session with nearly $189 billion in general revenue to spend, an unprecedented budget surplus of $32.7 billion — more than the combined budgets of 24 U.S. states. However, the House and Senate have advanced plans that leave tens of billions of dollars in available cash and revenue on the table.
Sen. Brandon Creighton, a Conroe Republican who chairs the Senate Education Committee, said the budget's emphasis on public and higher education reflects many debates about the future workforce.
"As we all talk about these different tragic situations with regard to socioeconomic challenges, there's nothing like solving those problems with a higher paying job," he said, "and providing the training and credentials necessary to achieve it."
If you liked reading this article, follow us on our website, kerrvillebreakingnews.com, for more updates.