Pollution affects everyone, but a new study from the American Lung Association (ALA) says that some parts of the country may be more affected by pollution than others.
The ALA publishes a report called "State of the Air" annually. This year's report showed that California had the most polluted places, but some people in Texas also live in contaminated areas.
The study has two ways to measure this: particle pollution and ozone pollution. Particle pollution is a mix of tiny bits of solids and liquids in the air we breathe. Ozone pollution, which is also called "smog," is made when pollutants "cook" in the sun and chemically combine to make ozone. Some people call this pollution "ground-level ozone" to tell it apart from the ozone that keeps us safe from the sun.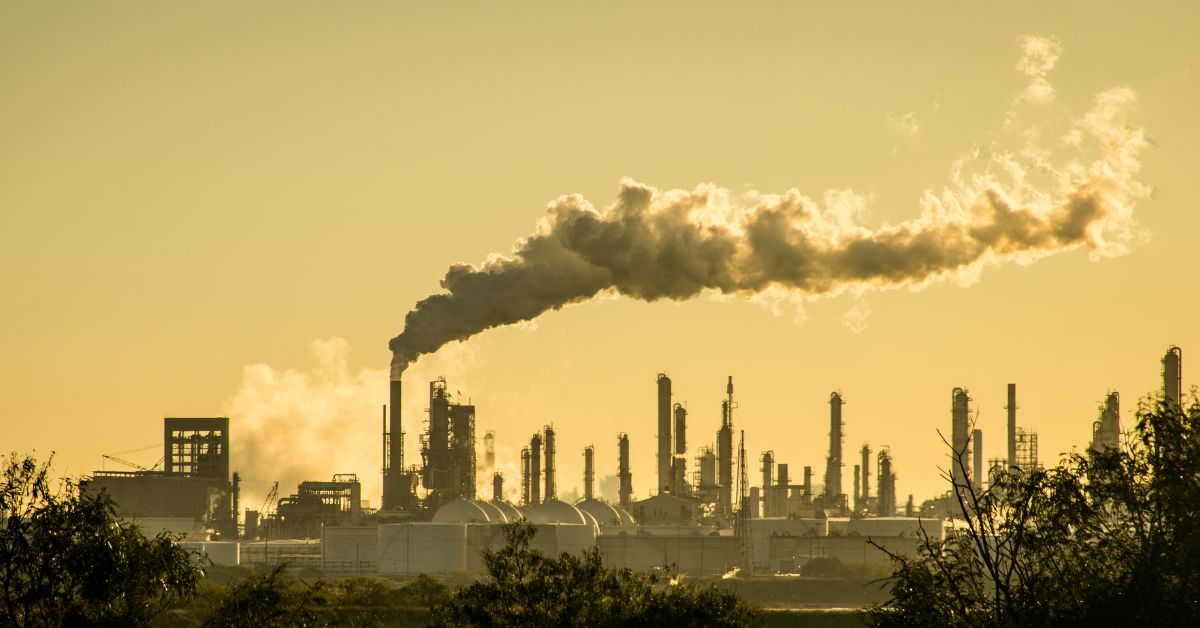 According to the KXAN, three major cities in Texas were among the 25 most polluted cities each year. The area around Houston came in at number 15, tied with the Augusta-Richmond County metropolitan area in Georgia and South Carolina and the Eugene-Springfield region in Oregon.
In the study, the McAllen-Edinburg area of Texas came in at number 21, and Laredo tied for number 23 with Bend, Oregon, and the greater Chicago area. You can see The Battle Over Water Protection: Texas Challenge To Biden Rule.
Below is a list of the 25 cities most polluted by annual particle pollution, according to the report:
#1: Bakersfield, CA (tie)
#1: Visalia, CA (tie)
#3: Fresno-Madera-Hanford, CA
#4: Los Angeles-Long Beach, CA
#5: Fairbanks, AK
#6: Sacramento-Roseville, CA
#7: Medford-Grants Pass, OR (tie)
#7: San Jose-San Francisco-Oakland, CA (tie)
#7: Phoenix-Mesa, AZ (tie)
#10: Indianapolis-Carmel-Muncie, IN
#11: Yakima, WA
#12: Detroit-Warren-Ann Arbor, MI
#13: Chico, CA
#14: Pittsburg-New Castle-Weirton, PA-OH-WV
#15: Augusta-Richmond County, GA-SC (tie)
#15: Eugene-Springfield, OR (tie)
#15: Houston-The Woodlands, TX (tie)
#18: Birmingham-Hoover-Talladega, AL (tie)
#18: Cincinnati-Wilmington-Maysville, OH-KY-IN (tie)
#18: El Centro, CA (tie)
#21: McAllen-Edinburg, TX
#22: Louisville-Jefferson County-Elizabethtown-Bardstown, KY
#23: Bend-Prineville, OR (tie)
#23: Chicago-Naperville, IL-IN-WI (tie)
#23: Laredo, TX (tie)
Researchers found people of color are carrying a larger share of the unhealthy air burden than their white counterparts. Nearly 54% of the 120 million people who live in counties that failed to meet at least one air quality measurement are people of color. You can also read about Repeat polluters In Texas who Are Not Held Liable For Unexpected Emissions.
The study also said that 23 of the 25 cities with the most short-term particle pollution were in the western part of the United States. Most of the rankings for daily and annual pollution were for these towns. But cities with a lot of pollution from power plants and other industrial and mobile sources helped make the list of yearly pollution spreads more diverse.