In North Texas, the arrival of spring signals more than just daffodils and milder temperatures. It indicates that tornado season has begun. This year, it came early.
Seven tornadoes were spawned by storms that developed in the area last week as they progressed into Oklahoma on March 26. On Thursday, at least one tornado made landfall east of Dallas.
Floods and lightning strikes generally result in more fatalities but are not given the same attention as tornadoes in films and television. The most violent weather events appear to have moved to the east and south. North Texas has not experienced a significant tornado event in nearly 44 years, but this area is still where climatic conditions frequently combine to produce severe storms.
National Weather Service
Here are some things to know or keep in mind regarding the dangers of tornadoes light of that.
While North Texas has mainly been unharmed for decades, the 10-year average has been surpassed in the last five years regarding national tornado counts.
Uncle TY tweeted that Tornado season had arrived in North Texas. You can see below:
According to the National Weather Service, 23 people died in the United States in tornadoes in 2022, considerably below the recent average of 75. However, nearly $29 billion in insured losses were attributed to tornado damage in 2022, making it the third costliest year on record, according to the American Property Casualty Insurance Association (APCIA).
Here are tips to keep people safe in the event of a tornado:
Stay informed of conditions through local media, reliable weather apps, or an NOAA weather radio.
At a house, an underground cellar is the best protection. Basements and reinforced "safe rooms" also afford protection. If those are unavailable, an interior room with no exterior walls and away from windows provide protection. Stay on the lowest floor of the structure.
At school or the workplace, follow safety drills if available. Stay away from large, open rooms such as cafeterias, gymnasiums, or auditoriums. Stay on the lowest floor of the structure.
Outdoors, seek safety in a sturdy structure if time permits. If not, lie face down in a low spot and cover your head.
In a vehicle, get low down inside and cover your head or get out and get into a low-lying area such as a ditch or ravine.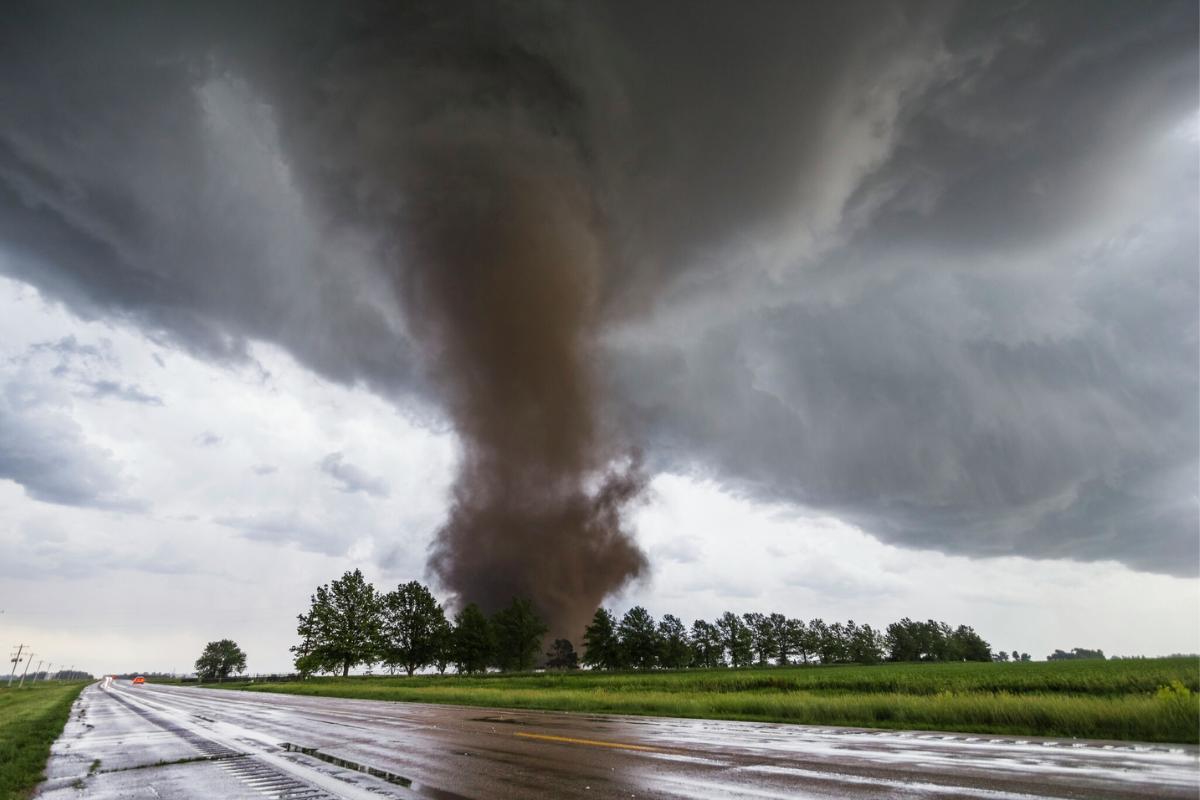 For your property, APCIA recommends:
Inspect property and cars for damage.
Immediately contact your insurance agent or company representative.
Inspect property and vehicles for damage.
Inventory losses and photograph damage, and save related receipts by assisting with claims handling.
Secure property from further damage or theft.
Check the background and legitimacy of repair contractors. Ask your insurance company for assistance in locating a reputable contractor.
Keep detailed records of business activity and extra expenses during the interruption period and prepare documents to show the income from the business both before and after the loss.
Also, check some recent news:
Remember that tornadoes don't always take the shape of a traditional funnel. Sometimes they begin as something invisible. Nearby topography, structures, rain, or debris may conceal a tornado's path. The safest place to be during strong thunderstorms is inside.