A police officer from Texas City has been taken off the streets and is being investigated due to the increasing uproar about how he handled a traffic stop last month.
Officer Scott Harrell's body camera recorded the 23-minute traffic stop at the Texas City Buc-ee's when Christopher Shull pulled over to get gas.
"Everyone knows you cannot write tickets for traffic infractions on a private parking lot," Shull told only KPRC 2. "I didn't even know what to think."
Around 6:20 a.m. on April 19, Harrell, a Texas City Police Department veteran of four years, initiated the stop.
"Hey man, you can't drive through the parking lot like that," Harrell can be heard saying on the body camera video.
On his approach to the gas pumps, Shull allegedly rushed through the parking lot and skipped over spaces, according to Harrell.
"I'm not going to write you a ticket, but the only reason I'm not writing you a ticket is because I'm out of tickets right now," Harrell said in the video.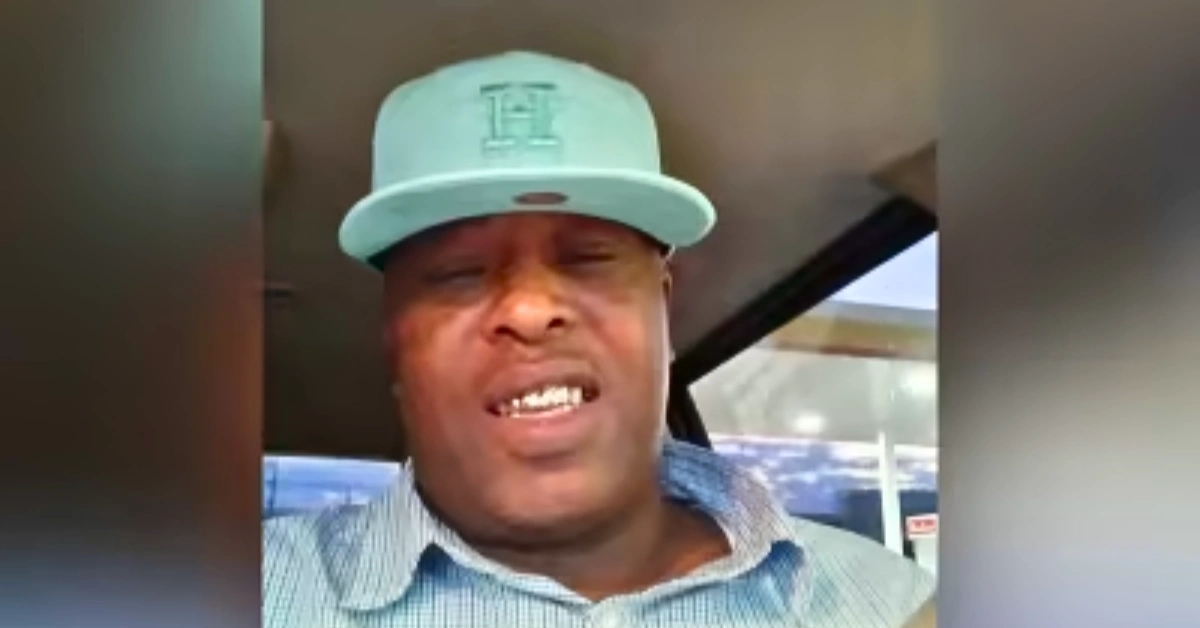 The penalty was issued for disregarding a traffic signal, but Harrell claimed that the situation got worse due of Shull's attitude.
He could hear Shull asking him what statute he would be cited under.
"You want to go to ja!l? You want to go to ja!l? You could go to ja!l for this," Harrell said.
After three minutes, Shull was restrained.
"What is the law designed to do sir? It's designed to stop people from doing things that they're not supposed to be doing," Harrell said, as Shull is also heard saying saying, "I know you want voluntary compliance."
Then Harrell said, "Ok, go ahead and put your hands behind your back." When questioned about the reason for the handcuffs, Harrell responded, "I'm concerned that you're going to continue to do this unsafe behavior."
"So now we're playing Jean-Claude Van Damme future cop and you need to stop me from something I may do in the future?" Shull replied.
"It seemed to me that he wanted me to admit that he was right," Shull told KPRC 2. "He just keeps escalating it and escalating it and trying to gain the authority to hammer me down."
You can learn more by clicking the link that is provided below if you are interested in doing so:
Officer Harrell was handcuffed and seated in the back of his police cruiser when Shull ordered him to calm down.
"You have forced my hand at this point." Officer Harrell said on the video, "because if I don't go and see this through to its conclusion, I know you're going to go to the police department and file a complaint on me."
When a second officer arrived on the scene, Shull was let go.
"The other officer has a ticket book he's going to let me use, so you're going to be receiving a citation … because I think going to ja!l is a bit excessive," Harrell said in the video.
On May 15, Shull uploaded a body camera video on YouTube, which has now received almost 11,000 views. The video has received tens of thousands of views on additional clips thanks to the analysis and sharing by several well-known YouTubers. Shull characterized the stop as unlawful and a violation of his rights, claiming he supports the police.
"They need to go back and look at this guy's body cam footage from six months, a year. It wouldn't surprise me that he's been operating this way for a very long time," Shull said. "I can only imagine how this guy treats people when he really has something on them."
News from H-Town: Texas City police officer pulled from streets, under investigation after viral traffic stop in Buc-ee's parking lot #houston #news #local https://t.co/ISzRSAy14z pic.twitter.com/rd2JxpfKqq

— Jason S ♋ 🇺🇸 (@theluckyman) May 25, 2023
Texas City Police Chief Joe Stanton declared on Wednesday that Harrell has been placed on inside administrative duty and is now the subject of an internal affairs investigation that may result in criminal charges, more than a month after the incident but nine days after Shull made it public. This announcement came amid mounting pressure on the department's Facebook page.
"The Texas City Police Department has strict policies prohibiting officers from violating individuals' rights with whom the officers' encounter," Stanton wrote in a statement. "This citizen encounter is still under investigation and this written statement is based on the details we know at this point. We are committed to being transparent with our community, and it's our intention to release the results of the investigation as soon as a final disposition has been reached."
According to the chief, Harrell joined the Texas City Police Department in November 2018. On Wednesday evening, KPRC 2 visited the address provided for Harrell. Someone entered the room but refused to provide his name or take any questions.
"You hear all this defund the police and everything, guys like him, this is this is why that happens right there," Shull said.
Shull told KPRC 2 that he was given the option of deferred adjudication if he paid $300 when he appeared in court for disrespecting a traffic control device charge last week. Instead, he requested that the matter go to trial. According to him, he is also thinking about suing the department in civil court.
If you like what we are doing and want to show your support, you must follow us on Twitter.