"Something needs to change." "Morale is at an all-time low." "We are losing people at alarming rates."
"I'm done. I'm exhausted." Those are all quotes from teachers who spoke at recent school board meetings in Little Elm ISD. But, data suggests educators at all school districts in Texas feel the same way.
In 2022, according to a random survey conducted by the Charles Butt Foundation, 77% of Texas teachers reported having considered leaving the profession. Sixty-eight percent was an increase from 58% in 2020 and 68% in 2021.
More than 11.5% of Texas educators left their jobs before the start of the 2021-2022 school year, according to data from the Texas Education Agency. There hasn't been this much turnover in at least 15 years. There are a large number of available teaching positions in Texas that have recently been posted online.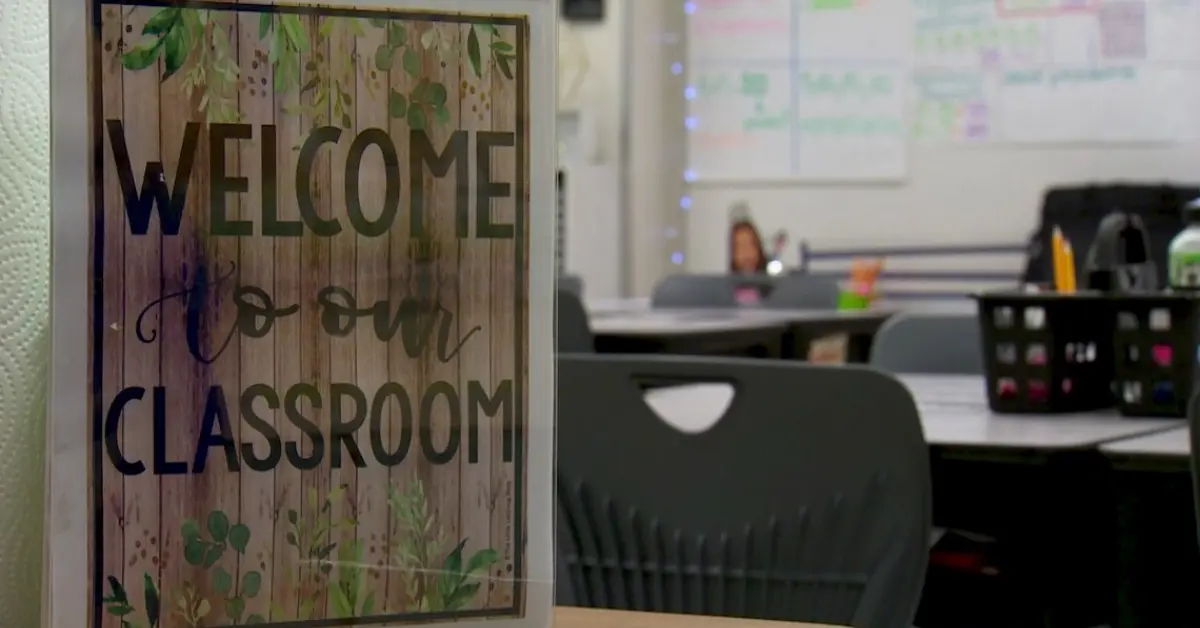 One educator expressed concern to Little Elm trustees that the district is not putting enough qualified educators in front of their students. At the same meeting, a concerned parent said that at the beginning of his daughter's 11th-grade year, the classroom staff was short one teacher.
Other news related to texas:
According to Bob Popinski, senior policy director at the non-profit Raise Your Hand Texas, "you cannot point to one specific reason" for so many teachers leaving the profession. As he put it, "it hits home pretty hard," as his wife is a teacher who has been in the profession for over 20 years.
Popinski stated that low pay is a major issue and that an excessive workload makes matters worse. Across Texas, there has been a rise in support for four-day school weeks, which would allow teachers more time for preparation and catch-up.
Although the TEA is not keeping a tally, the Texas Classroom Teachers Association has identified more than forty such districts throughout the state. North Texas is home to about 15 of those jurisdictions. Due to the district's search for a new superintendent, Little Elm ISD has postponed consideration of a change to four-day weeks.
The board unanimously agreed to make the hire prior to making the time change. Recently held meetings saw an influx of educators interested in hearing more about the timetable shift. "I would definitely agree to a four-day week, just to see if it would help change anything," one teacher said. Put Your Hands Up There is no stance on four-day workweeks in state policy in Texas.
Educators in Texas, according to Popinski, have the least influence on the state's lawmakers. If not now, then when are we going to invest in our students with this unprecedented surplus?" Inquired he. Popinski argued that lawmakers should raise teacher pay immediately.
Recently Matthew Gutiérrez, Ed.D. raised his voice about the Texas teacher's staff shortage. You can see the Tweet below.
ISDs need additional funding as we face an unprecedented staffing crisis. The $3 Billion that would go towards vouchers would do so much to help Texas get teacher salaries to a level that would compete with other professions. Districts struggled to staff classrooms this year, and… pic.twitter.com/uwigWBSIlF

— Matthew Gutiérrez, Ed.D. (@DrMattGutierrez) March 3, 2023
You might like to read:
However, he also emphasized the importance of creating a solid mentorship program for new teachers, awarding scholarships to promising educators, and expanding access to mental health services for all teachers. Finding ways to reduce effort is also important. Popinski argues that relieving teachers of as many burdens as possible and giving them the opportunity to teach again is crucial.
If you liked reading this article then make sure to bookmark our website kerrvillebreackingnews.com.