Less than a month after West Texas A&M University President Walter Wendler faced criticism from students and free speech organizations for canceling a campus drag concert, faculty leaders have called for a vote of no confidence this week to remove him from office.
Leaders of the faculty senate charged Wendler with misusing his position as president by governing the institution according to his personal religious beliefs in a resolution acquired by The Texas Tribune. According to them, he has a history of using "divisive misogynistic, homophobic, and non-inclusive rhetoric that stands in stark contrast with the Core Values of the university."
Wendler Misrepresented The University
They further contended that Wendler misrepresented the university by presenting his personal views and religious convictions in online blog posts. Faculty leaders said that these viewpoints violate federal and state law, are contrary to the university's goal, harm the school's reputation, and hinder fundraising efforts.
"We do not take this step lightly," Ashley Pinkham, faculty senate president, wrote in a letter to all professors Monday announcing the vote. "However, we believe that the mission to provide intellectually challenging, critically reflective, and inclusive academic programs at a well-respected, high-quality institution of higher education is at jeopardy. We believe we must act now to restore the reputation of West Texas A&M University."
The voting process began on Monday morning and will end on Friday in the afternoon. The vote is happening, according to a university official, who declined to say further. The faculty hopes that the mostly symbolic and nonbinding no-confidence vote will send a message to Chancellor John Sharp and the Texas A&M System Board of Regents.
Wendler criticized students for canceling a student drag show fundraiser in a letter to the university community last month, claiming that the performances were "derisive, divisive, and demoralizing misogyny."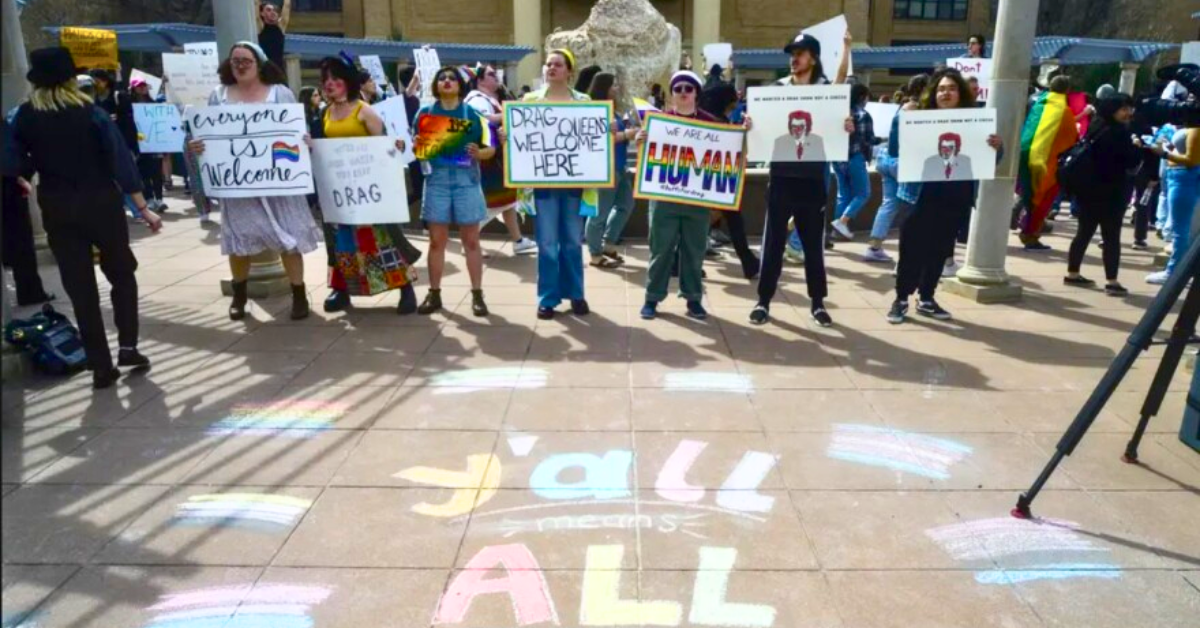 Leaders of a campus LGBTQ organization filed a lawsuit against Wendler, the school, and the Texas A&M System, claiming his cancellation of the show violated their First Amendment rights. The students' plea for the student event to be quickly reinstated was denied by federal judge Matthew Kacsmaryk. The situation is still open. Sharp cited ongoing litigation as the reason why he would not comment on the resolution.
The recent altercation over the college drag show is just one aspect of the no-confidence vote, though. Wendler's handling of the drag event was the final straw for many faculty members who feel he has demonstrated poor leadership with other issues, according to those who spoke to the Tribune but asked to remain anonymous out of fear of punishment.
Faculty members charged Wendler in the resolution with actively promoting prospective students to attend community college first instead of a four-year university right out of high school, which they claim has caused enrollment to fall. Keep reading to know the The Typical Cost Of A Wedding In Texas.
They cite Wendler's "Your Community, Your University" tour, during which he toured 66 high schools in the Texas Panhandle and advised students to enroll in a community college before taking out loans to attend a four-year institution. In the resolution, faculty leaders claim that despite a reduction in community college transfers to universities, Wendler has persisted in advising potential students to start at a community college.
FIRE tweeted that Texas A&M University President Walter Wendler for violating college students' First Amendment right to hold a charity drag show on campus. You can see below:
BREAKING: FIRE just sued West Texas A&M University President Walter Wendler for violating college students' First Amendment right to hold a charity drag show on campus. https://t.co/msuGKvrLbC pic.twitter.com/nlXu98QmXt

— FIRE (@TheFIREorg) March 24, 2023
The state institution in Canyon's enrollment decreased by roughly 700 students between fall 2019 and fall 2022, falling to 9,275 at the start of current academic year, according to the Texas Higher Education Coordinating Board. The resolution also cited a prospective student event from the spring where only 32 applicants showed up, characterizing it as a "significant decrease." Check out the Texas House Budgets $545 Million For Jail Air Conditioning.
The faculty senate contended that Wendler's conduct as president is indicative of a larger pattern, pointing to problems in his previous role as chancellor at Southern Illinois University Carbondale, from which he was dismissed due to a breakdown in communication with the university administration.
Wendler was also attacked at the time for objecting to the SIU Board's choice to provide specific medical coverage to employees' same spouses several years before to Illinois's 2014 legalization of homose*ual marriage. Wendler was reported in a Southern Illinoisan story as claiming that the policy would promote "sinful behavior." Wendler informed the Tribune in 2018 that the comment had been misinterpreted.